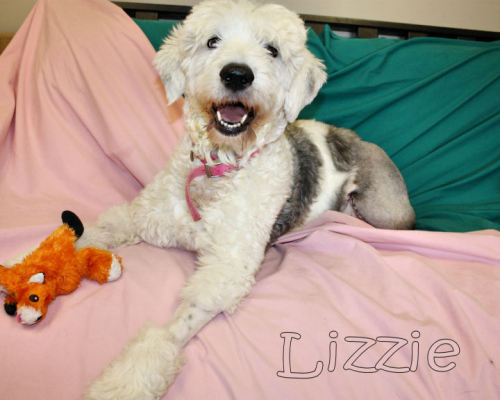 http://www.petfinder.com/petdetail/22030157
Quote:
Lizzie
Sheep Dog: An adoptable dog in Akron, OH
Large • Adult • Female

My name is Lizzy and this is my story ... I am an owner surrender. I endured trauma to my rear leg which required an expensive surgery. My owners could not afford the vetting that was imminently needed so they asked the staff at OOAKPR to consider taking me in and providing me with what I needed. A surgery was performed on my leg and the recuperation began; however, sadly, the surgery failed and they had to, eventually, remove the leg entirely. It has been a long process. I am doing well and adjusting just fine. After all, dogs aren't vain ... they are just eager to live life and know love. I will do well in any home; however, if you adopt me during my recuperation, you will want to be sensitive to my temporary limitations - which are decreasing in number daily! I am a happy girl and I am eager to begin my life once again. Thank you, Olivia Mandala, you are the best photographer ever!

More about Lizzie
Spayed/Neutered • Up-to-date with routine shots • Primary colors: White or Cream, Gray, Blue or Silver • Coat length: Medium

Lizzie's Contact Info
One of a Kind Pets, Akron, OH
330-865-6200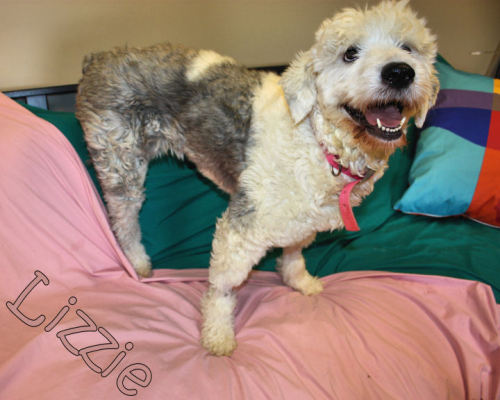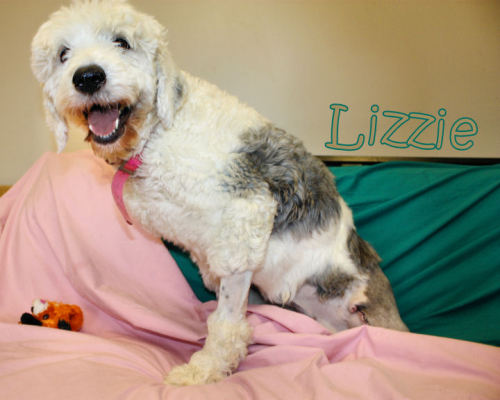 Respond to this topic here on forum.oes.org
Oh my goodness look what a happy little girle she is! Nothing but smiles. The people that get her will be very lucky.
What a sweet little girl. Hope she gets a wonderful new home.

Lisa Frankie and Mattie
What a sweet, happy sheepie face! She is going to make someone very happy.
Sweet girl! Attitude is everything-huh--happy sheepie??
she looks like such a friendly girl
what a happy pretty Lady


hoping for a 4everhome very soon
What a sweetheart! No worrying about her leg or limitations, just ready to enjoy life! Hope she finds a lovely home soon!
It says she's been adopted.
Quote:
Lizzie
Sheep Dog: An
adopted
dog in Akron, OH
Brought tears! So happy she found a forever home! She will make someone very happy!
Didn't find exactly what you're looking for? Search again here:
Custom Search