Mom will never know who ate her roll of toilet paper. Hopefully she'll blame Mattie for it.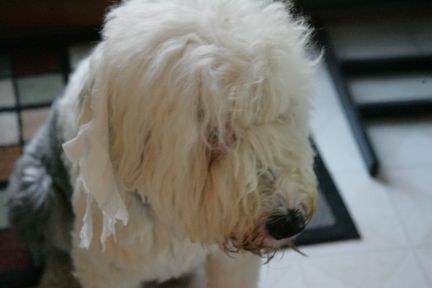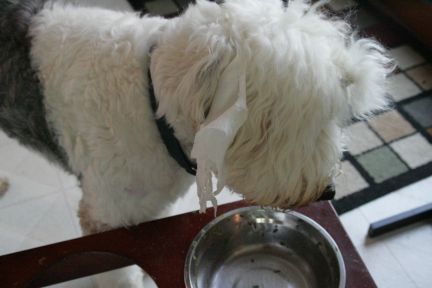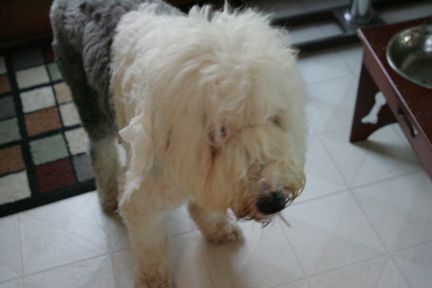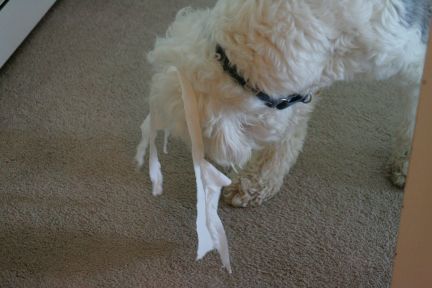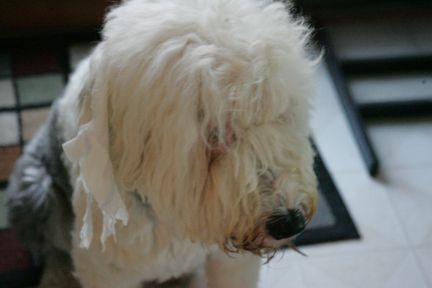 Nobody saw me do it...

Lisa Frankie and Mattie
Respond to this topic here on forum.oes.org
oh my...naughty boy!
Sorry about the messy messy face. He just got done eating pumpkin for breakfast.

Lisa Frankie and Mattie
Awww...I think Mattie did it!!!! (((so does Heart
)
sheepieshake wrote:



Yes, Mattie clearly put the TP on his head to throw you off her scent. Boy dogs NEVER do things to upset the uprights.

I mean, they would, if they had the smarts for it....alas


That's my boy dog's story and he's sticking to it. It's ALWAYS the sister's fault. Everyone knows this.


Kristine
And none of my 5 boys eat TP......so it had to be Mattie! It's always the girl dog...
ROFLMAO! "Mommy, It was Mattie!"
Innocent until proven guilty!......lol

Cindy
Well you can hardly blame the boy for trying to clean up the pumpkin off of his face with the toilet paper, can you?
Looks like he was 'framed' to me!!
Didn't find exactly what you're looking for? Search again here:
Custom Search