I am not giving up my day job yet but it is getting easier.

Before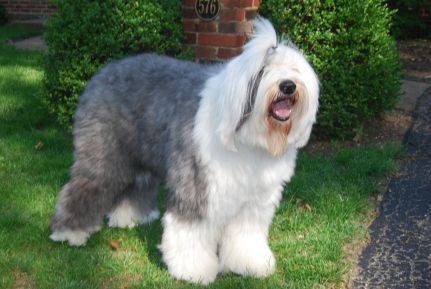 After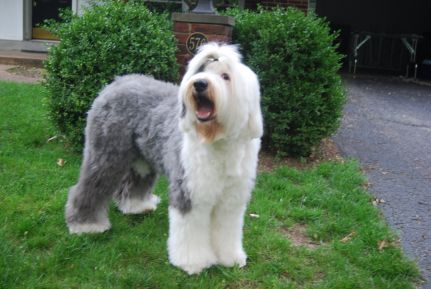 Respond to this topic here on forum.oes.org
Harry looks SOOOOOOO handsome, before AND after. Great job.

Vance
Judi - great job!!


Good thing he didn't have that trim before - Harry and Chewie really would have been twins!
So cute!
It looks as though he has a lot to say about it, too!
He is as handsome as ever!
WOW~~He looks like a different dog...I sure hope Heart recognizes him~~~
Sooo cute~~~~
Wow Judi--he looks great!
I think you did a fabulous job! I need to be inspired to get a start on learning how to do this myself too!
Mady wrote:
He is as handsome as ever!


Thanks Kim AND he is still as WILD as ever.

I doubt Heart will have any trouble recognizing him.
and will be shurtling him in no time.

Karen, I have not regretted making the investment in the expensive clippers and good scissors. I already had a grooming table and grooming smock and pants.

One thing that helps me is we have a self service dog wash right by our house. But a lot of pet stores have a tub or two in them. I think two of the ones we were at during Sheepiepalooza have them.

After my long time groomer butchered his paws (supposedly they were too matted) I figured I can give him a bad haircut as well as anyone.
WOWZA!

He looks so handsome.

I wonder how long it'll take me to be that good at sheepie grooming!
I hope its learnable. I'm going to need a lot of training.
Lookin' good, Harry!!!
Great job!
Quote:
I figured I can give him a bad haircut as well as anyone.
that's always been my philosphy!!
Harry looks terrific! You'll have to give me some pointers, you did an awesome job! I too invested in high quality clippers and shears, and am so thankful I did. I need to get a smock though.

Can't wait to get the boys together for a romp. At 75 pounds, I think Oliver outweighs Harry
.
It looks sooo good!!!
awww, he looks cute!
jcc9797 wrote:



I just hope Harry plays nice. Heart and Martha seem to keep him in line best.

Harry weighed a mere 62 lbs. the day after I clipped him despite his overindulgence at Sheepiepalooza. He ate 4 sno cones!
Handsome Harry!!
nice job Judi~Harry is ready for summer!
Didn't find exactly what you're looking for? Search again here:
Custom Search