Every Saturday and Sunday at the Dog Museum, a different breed of dog is available for visitors to meet up close and personal and to ask questions about that particular breed.

Saturday, The OES was the the Guest Dog and Heart was ask to participate. I wanted to make everyone aware that the Old English Sheepdog is NOT just a big fluffy 'stuffed' dog with little skills. I decided to put up pics of Heart and her abilities!!!!
and this is how I displayed them. I also had applications for our local Dog Scouts, Support Dogs Therapy program and bookmarks for the children...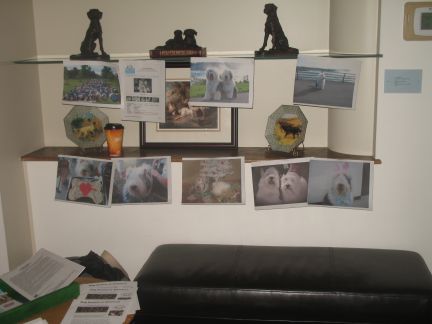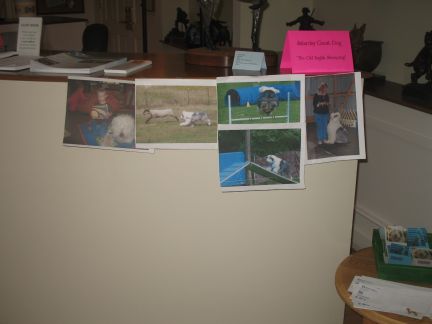 Heart was very happy to be there, and her smile shows it !!!!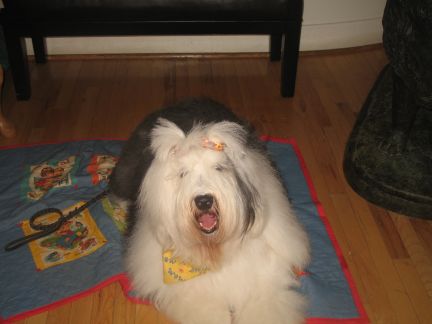 The set up was a little strange, but 'we' made the best of it!!!!!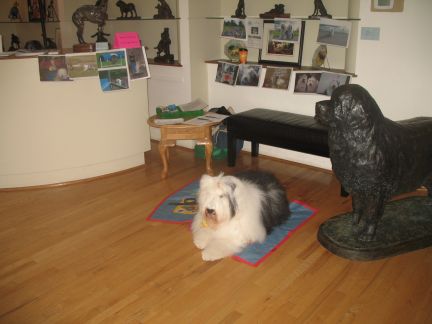 Although we didn't see alot of people (we had SNOW!!) The ones we did see, spent time on the floor petting and loving on Heart and asking a lot of questions.

It was a GREAT day for both of us!!!!!!
Respond to this topic here on forum.oes.org
Heart and her display look great!!


Sorry you got snow
- even here we had a decent 30F and sunshine.

Are you back again today?
no, Dawn..But I did offer to do it again if they need me to!
They should do one again at the end of May with ALL of us!
Heart was a great display! The best one there! She is amazing
The display looks great.
Heart looks fabulous.

Sorry you got snow but I bet the people who were there were happy as they got Heart all to themselves.
Heart is such a beautiful ambassador of our breed!
Didn't find exactly what you're looking for? Search again here:
Custom Search