HAPPY BIRTHDAY OUR SWEET MADY GIRL!!!



This was the picture that made me fall in love with Mady. We still didn't know which puppy would be ours, it would be 1 of 3 girls, and we weren't picking. But we both saw this picture and secretly wanted this puppy. She looked so cute and dopey. But we learned quickly there's absolutely nothing dopey about our girl!

Dopey girl. I think she was around 4-5 weeks old here: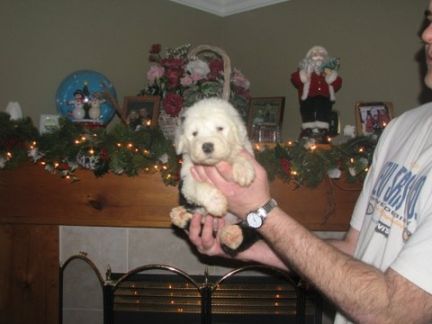 My little baby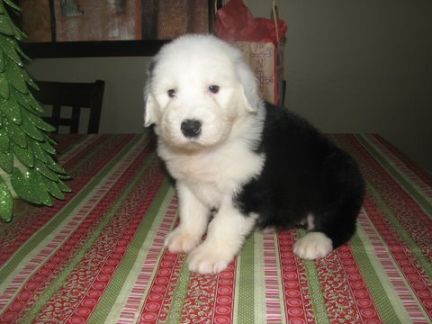 Puppy rack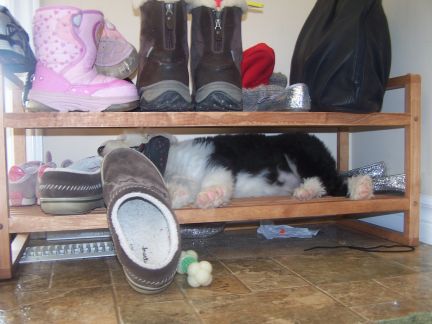 Big first day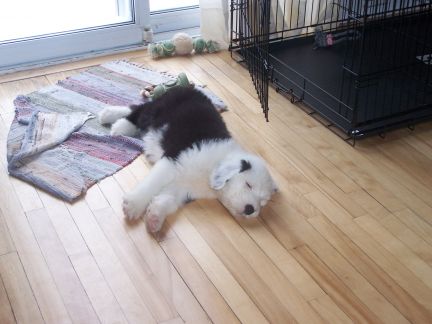 Hiding spot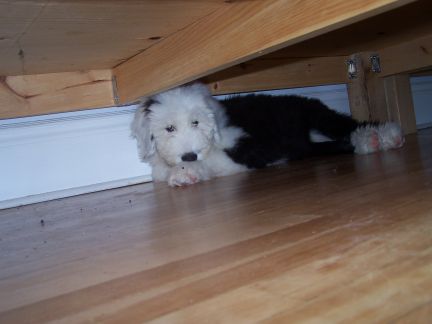 Full tilt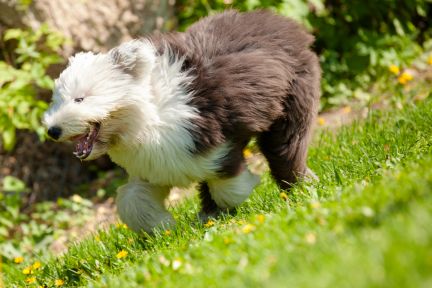 Honest to God, she still does this every single day!!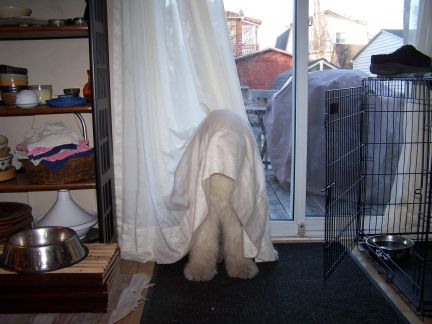 Amoeba dog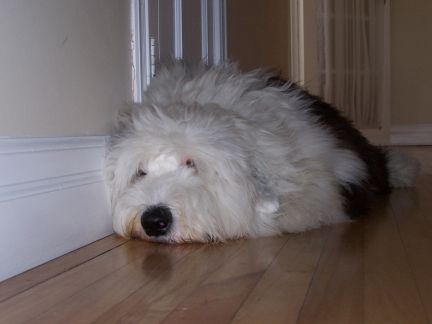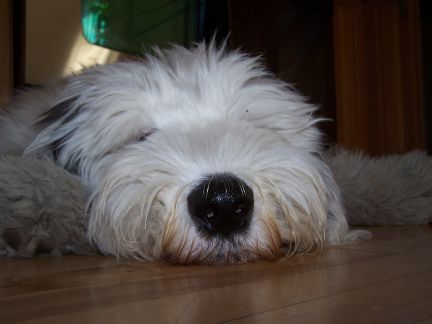 Birthday grooming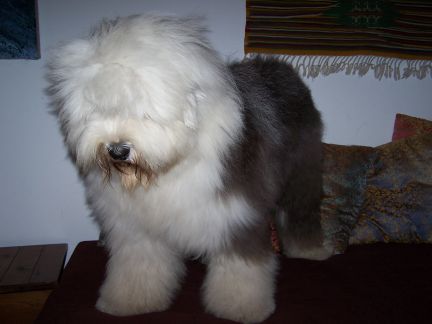 Birthday ribbon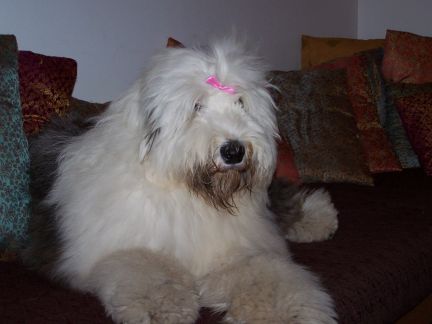 Being silly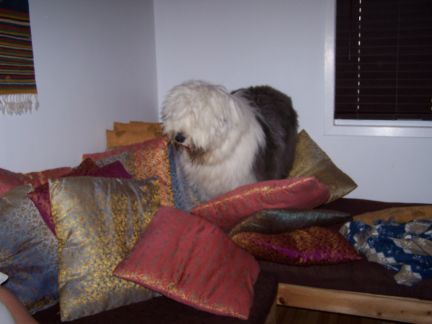 My baby girl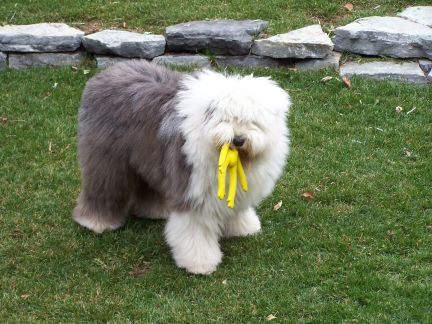 Is it wrong that she will always be my little puppy and my little baby girl? No matter how old she gets?
Respond to this topic here on forum.oes.org
Happy Birthday to Mady!!!!! Beeeeee---uu--ttiiiiiiii--ffuulll Baby!!!!!!!!!!!! :clappurple: :clappurple: :bdcake2: :bdcake2: :bdcake2: :bdcake2: :bdcake2: :bdcake2: :bdcake2: :bdcake2: :bdcake2: :bdcake2: :bdcake2: :bdcake2: :bdcake2: :bdcake2: :bdcake2:
WOW !
Mady is such a gorges girl !
They grow WAAAY TO FAST !!!
HAPPY BIRTHDAY MADY GIRL !
(only one cake because she's only one
)
HAVE A GREAT DAY !
I have been following Mady's story since she arrived your home. I know all our dogs here are all very loved by all of their family members but it is kind of rare to have both parents posting on the forum frequently. So it appears more obviously how much Mady has smitten her papa and mama.

She is really a very cute beautiful girl.
Grown up from a cutest little fur ball to this gorgeous sheepie girl


Happy Birthday Mady! Looking forward to hearing more of your adventure
HAPPY
1ST
BIRTHDAY
MADY!!!
You are beautiful Mady, happy birthday.
Mady grew up to be beauuu-ti-ful!!! Happy Birthday!
HAPPY BIRTHDAY MADY!!!!


Give Mady a big hug for me!
Happy Birthday Mady!

You are a lucky pup to have a mom & dad like yours!

peg
Mady had a pretty good birthday. No cake or hats sadly (a month ago I was hoping to have a BBQ with lots of her dog friends, but it's close to freezing now in Ottawa). We did take her to grandma's (she LOVES grandma--and the feeling is mutual), to her local dog park, and the huge dogapalooza dog park. Maybe since it was her birthday, we ran into TWO different sheepdogs at the big park! I took some pretty good pictures with my cell phone, now I just have to figure out how to get the photos off the cellphone onto the computer...


She had a very busy day, she was too pooped for us to give her her birthday present!

Very tired birthday girl
: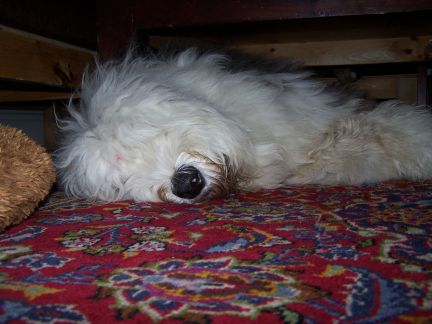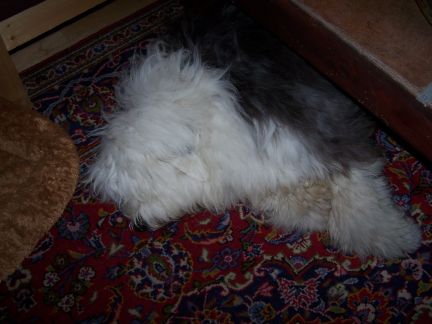 LOVE the pictures of her growing up. The one on the shoe rack is too cute.

Happy Birthday Mady!!! Glad you had a great one.
HAPPY BIRTHDAY MADY


Sending you sheepie hugs from all of us!
What a beautiful girl! Wonderful year in photos. You really captured the best puppy bits.

Re this picture, my Maggie does the same thing behind the dresses in my closet every day. It is so goofy but I love it. I have no idea what she is thinking.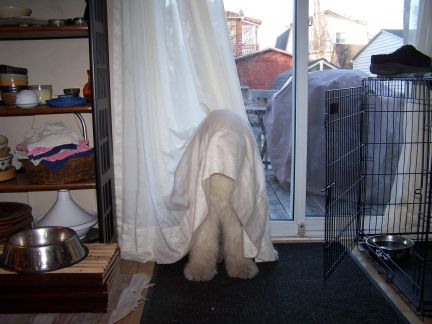 That went really, really fast!!!



Happy 1st Birthday, Mady!!!




i am late but happy birthday such a cutie she is
Happy Birthday Mady


Love,

Your friends in crime and cuteness,

Nola and Sam
Happy Belated Birthday, Mady!!!


I can't believe it has been a year since we started hearing about this adorable little ball of fluff. Time flies when you're doing fun things, like retrieving your slippers from the turtle pond!


Laurie and Oscar
Didn't find exactly what you're looking for? Search again here:
Custom Search