I love my car, I really, really do. I have a 2000 ford focus, the sedan. She's great! I can put the dogs in the middle and still have the back for cargo. Whenever Josh and I take the dogs on a trip, we always take the car.

We inherited the car when Josh's mom passed away. She barely drove it, she preferred her truck. So when we started to drive the car, we noticed some problems.

The brakes were going. Since Candy never fixed them in time, the rotors warped. So we paid to have both front brakes and rotors to be replaced.

The next week, the ball bearing in the rear driver's side tire went. Since the other one was bound to go too, we had them replaced.

All this cost $1000 in two weeks!

The alignment needs to be fixed, so I've been hoping to get that done soon. When I went to lunch from work, I noticed my driver's side back tire was nearly flat. I took the car to the mechanic at lunch and was told "we can see if we can fix it, but your tires are shot".

UUUUUuuuuugggghhhhhh


I'll be lucky to find four new tires for $300.

So, as I sat despondently in my car, lamenting how my paycheck is going to be spent before it even hits my account, I wondered who else has had this experience?

Has anyone else gotten something for free or pretty cheaply and had to invest a LOT of cash afterward?
Respond to this topic here on forum.oes.org
Dh's car was not free, he got it brand new. Well down the road a piece and over 100,000 miles later the car was paid off and started to break down.

Dh (and I) have spent....not sure the dollar amount but it was ALOT...THOUSANDS.

The car HAD TO GO and did, he still mourns it.
Yeah, when DH's father's dementia got so bad his car had to go bye-bye. (He decided one day to drive "home." He started from home so who knows where he was going....police found him and the car hours later) So the car came here. It was older and immediately began requiring stuff like you are talking about. Took awhile but finally convinced DH the car had to go. Like many, he holds onto cars too long. His truck before this was starting to gobble up money, my Jeep was looking at some big work.....only my nagging convinced him to let them go. (JEEP meand Just Empty Every Pocket)
OMG!!!!!!!!
I am NOT alone!!!!

I thought it was only my DH who refuses to get rid of money gobbling old wrecks that he euphamistically refers to as cars.

His last car was such a disaster! As he'd done all these dodgey home fixs on it, like transfering the headlight switch to a toggle that he installed on the dash, because it cost a lot to replace the indicator stick and the first replacement that he bought broke too.

I was finally saved by the police when he drove through a mobile roadworthy check and they took one look at it and said it was unroadworthy, effective immediately. The RAV4 that he's driving now, and me too, its the dog car
is a mess and starting to cost money but he wont part with it either.

Why is this? How can you get so attached to a car??!!

I dont expect to be driving around in a new car but I do want to know that my car is fairly reliable, is that too much to ask?????
Oh Mim! It took the police to convince him
It's one thing to hand onto something because you have to and another that you want to.

I remember an older couple stopped by the office to drop off documents. When I walked them to their car I was...shocked. Granted they were older and probably didn't have much money, but to start the car he took two wires and put them together causing a spark that started the engine. The rest of the car was.......sad. And they had to drive about 200 miles to get back home. Tough folks.

I remember another lady who rescued Great Pyrs. I had heard she was basically a sheepherder and spun and wove during the winter. Her dogmobile was an old VW with the side and back seats removed giving room for two dogs to travel with her.

I hang my head in shame that I am not as tough as they or content to "just make do."
My first thought when reading your post, Erin, was: hey, 2000....that's pretty new!


I'll be tickled pink if our next vehicle is too young to get into a bar!


Although not "free" when we bought them (used), both of our trucks are old, funky, and fast reaching the stage of diminishing repair-returns
.

We desperately need something new(er), but my wish list for our next vehicle involves way to many contradictory requirements, I'm afraid. It needs to:
1- have low enough gas mileage to be Scott's commuter vehicle.
2-be big enough to carry a show's-worth of framed artwork (40-60 pieces, plus displays), 2 adults and 2 sheepdogs.
3-be able to tow a travel trailer
4-be low enough to the ground that a super short person can load it without a lot of climbing in and out (i.e. a van, not a truck)
5-be 4 or all-wheel drive
6- NOT have the words "project" or "classic" in its ad description, yet be cheap enough for our (very) limited budget.


Yeeeeah....good luck to us
We have a 10 year old car with 200,000 miles on it. Last year the front end needed $2,100 in work. We did it even though that's just about all the car is worth. Now it needs a new torque converter and the oilpan is leaking. It seems to get to the oilpan reuqires removal of the engine. Changing the torque converter requires the removal of the engine. Aha! The car is so old now we can get economies of scale in repairs! Woo hoo! Way too much money tomput into this car, I fear.

We've been holding out for a Chevy Volt. If/when they are ever available and we can see if I'll actually fit in one, we have been planning to buy it for more than a year already.

The old car has to make it until at least November, probably until this time next year. We might need to buy an older used car to get us to the Volt.
My husband and myself are car people. I work at a Ford Car Dealership and He does Work for multiple car co's mostly GM. He says the Volt is great.
Now I can understand when an older car needs repairs. When I get angry is when you buy a new vehichle and it needs un warrantied work. Last winter my 07 explorer needed 4 new tires I was told they were like racing slicks, and of course it Happened 2 months before my lease was up and I had to get them fixed. Almost 1000.00, and that was with help from the tire co.

Yay for the person who got to buy me lease turn in.

Lisa and Frankie
Mim wrote:

I thought it was only my DH who refuses to get rid of money gobbling old wrecks that he euphamistically refers to as cars...Why is this? How can you get so attached to a car?


Mim, it's a male disease which slowly progresses to the terminal stage where I now find myself. Totally incurable, unfortunately.

My money gobbling old wreck: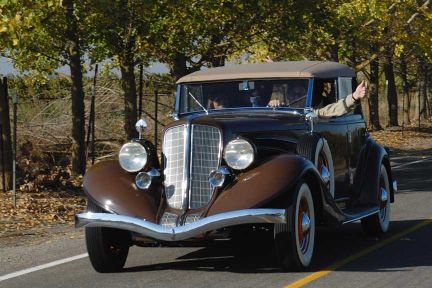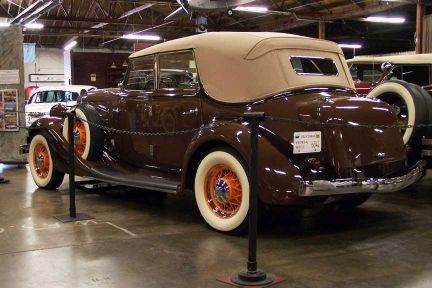 But Richard they are beautiful cars with history, I can kind of understand your passion.

DH's was a beaten up old rust bucket that was falling apart but not vintage and never was going to be.
Didn't find exactly what you're looking for? Search again here:
Custom Search