Well, the trip in our 'Bark & Ride' motorhome last week was a big success! Poppy & Sweetpea were really well behaved (just as well in the relatively small confines of a motorhome!) I have a few pictures of our travels: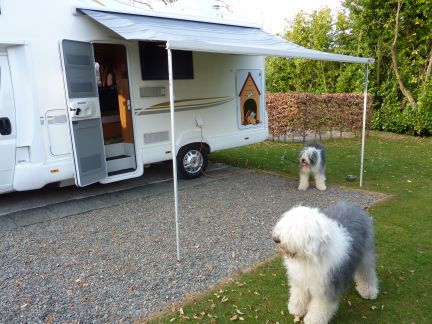 The bark n ride motorhome (spot the great kennell picture on the side!)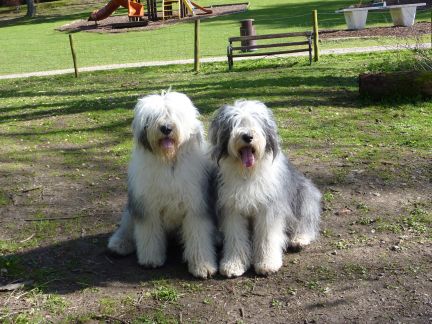 Being good girls at Lake Windemere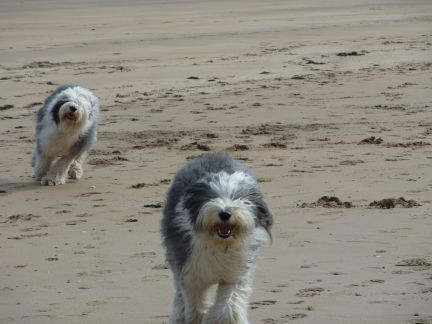 Playing on the beach in Scotland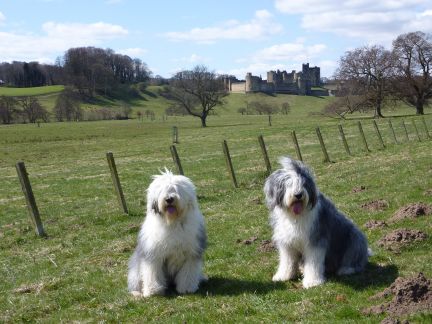 Spot Alnwick Castle in the background - AKA Hogworts! Anyone for quidditch??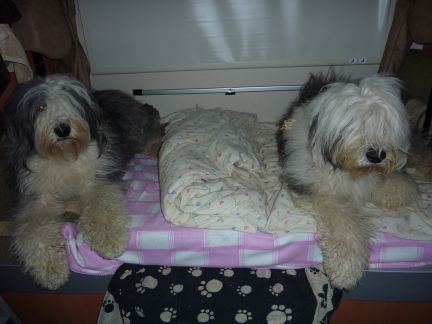 snuggled up in bed (not the special doggy bed but a 'human' bed that they seemed to prefer!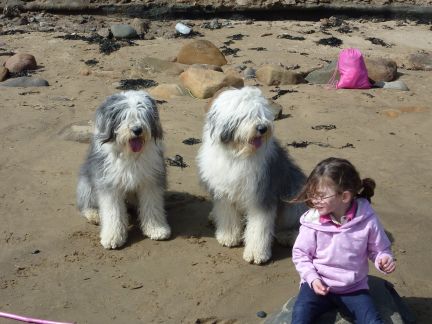 helping to make sandcastles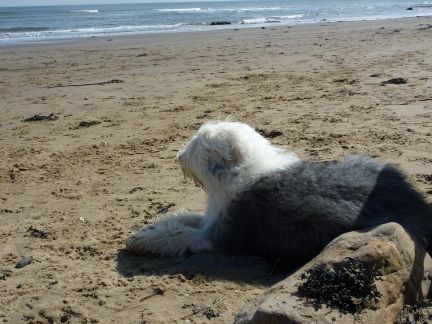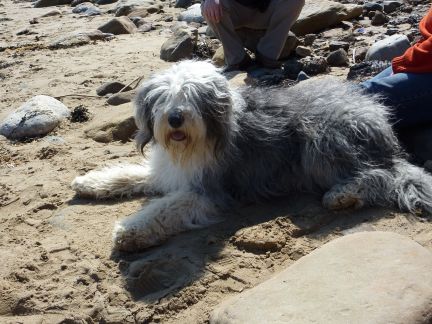 Just chilling on the beach at Robin Hoods bay

Wish we were back there - had a great time!
Respond to this topic here on forum.oes.org
Great pics
Thanks for posting, looks like you had a nice trip
I wanna travel with you! Poppy and Sweetpea! What wonderful names and girls. Fun by all!

We used to travel with Maudie, she was a great camper, but had to share the tent with us, no fancy caravans.
Get pictures!!! looks like fun was had by all.
Great pictures!! You guys had a lot of fun!! Love the Hogwarts picture
It looks like you had a great time. The pics are great. Thank you for sharing your holiday with us. Your sheepies are beautiful.
Those pictures are wonderful. It looks like the girls had a great time on your trip.
Nice weather too, by the looks of the pictures
Wow that looks like such fun!!!!
Makes me want to do it too.
Great Pictures Karen! Looked like the Girls had fun! The doggie home looks lovely!! anymore pictures
Great pictures! It looks like everyone had a wonderful time
Karen, those are wonderful pictures.

Did the girls like the beach? Did they run in the water at all or was it too cold?
Thanks for your nice comments. No, Judi, they didn't go into the water, luckily for us they tend to stay away! Last week however, on the beach near where we live, Sweetpea ran through what she thought was a shallow pool left by the outgoing tide. Unfortunately it turned out to be a big hole under the surface and she dissappeared up to her neck in water! She quickly got back out and wondered why we were cracking up laughing at her - bless! For those of you that know the programme - it was a real 'Vicar of Dibley' moment!!
Didn't find exactly what you're looking for? Search again here:
Custom Search