It's Friday and it's been a long week and I want to look at something happy and I'm thinking maybe some of you may too - this is Belle who came out of retirement at 11 1/2 last year to go do what she loves to do.

THAT'S happy.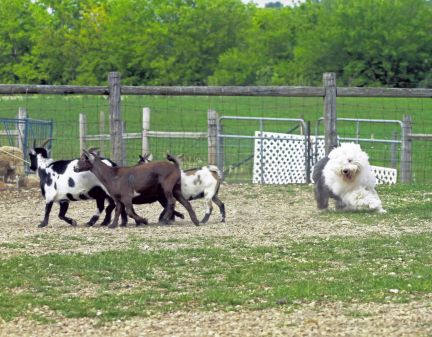 The goats, maybe not so much


KB
Respond to this topic here on forum.oes.org
I love, love, love looking a sheepies with some coat while their running, it does indeed make me feel happy.
Belle does indeed look like she's doing one of the things she loves most.

Shame for the goats.
You can see the SMILE on Belle's face!!!

HAPPY, HAPPY

girl!!!!

Thanks for a smile at the end of a very hard week!!!!!!!!
ahhh, Belle!


That is a wonderful picture
Didn't find exactly what you're looking for? Search again here:
Custom Search