If you could see Snowy and Bear. Just now Snow put her paw up on Bears shoulder and then put her head next to his like a hug. I have seen them kiss and when they lay daown their paws are crossed and they need to touch. It is so cute to watch. If dogs love THIS IS IT
Respond to this topic here on forum.oes.org
I believe so..Finn does that with his new foster sister
that he has only known two weeks!
I think he is trying to suck her in and teach her
his naughty habits!

He needs a partner in crime!
Awww so cute.
That is so sweet!
.......no picture????
By the time I got the camera they moved. I think I will have to wear the camera around my neck LOL
That is so sweet.
i know they love but will not tell a soul that dreamer and duffy lay together and kiss on the lips
I've always believed that the dogs show each other love. I've watched China and Asia "kiss" each other.
There is a MOST fabulous poster on this site that tells the story of his dogs love for a neighbor dog. It's the best true story I've ever read in my life!!!! I wish I could find it for you.

Does anyone know what I'm talking about? The dog would escape and spend all it's time with this person's OES. Recently the owner got another dog and the dynamic changed a bit but still plenty of
I think so....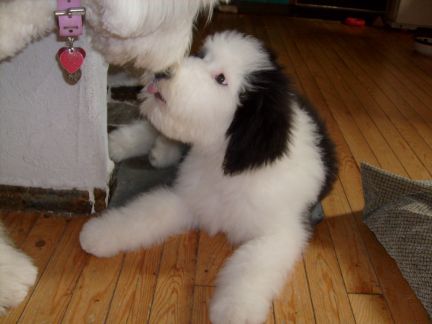 spacegirl21 wrote:
I think so....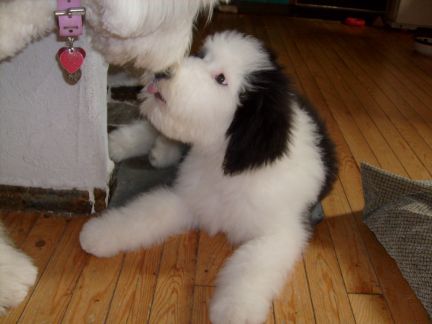 look at the love in those eyes!!!!
just beautiful!
Didn't find exactly what you're looking for? Search again here:
Custom Search