ok i have had enough!! dreamer and duffy now go into the pond at least 3 times a day, fencing is out of the question so my question is , is it bad to have my boys alwya wet. 24/7, i try and dry them off i even go a doggie dryer and they run as soon as i get it out,, and by the time their last dip at nite i would be up drying them all nite.. it use to be fun now it is driving me crazy! but they just have such a blast in it.. any help ? yes they are always stinky my full time job is to dry them and mop my floors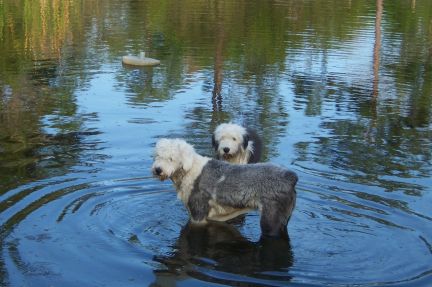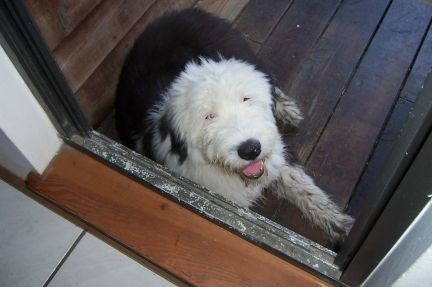 Respond to this topic here on forum.oes.org
I honestly just hose mine off after a swim in the lake - maybe a bath weekly or biweekly. Of course I restrict their access so no late night swimming unless I decide they can do so. If its warm out i let them air dry.
Great pics of those beautiful, innocent sheepie boys.

Very cute and oh so familiar
Sorry it is making you nuts
helen aka violet is coming over to do agility on sat she sees my problem !! funny thing duffy never wnen into the pond until my bad boy dreamer decided its fun to play in the mud!!
Didn't find exactly what you're looking for? Search again here:
Custom Search