For those who love to bake like me. This isn't really superbowl-ish, but it's the only time I can attempt to make something different.

This tastes SO incredible and takes only a few minutes to throw together!


What you need:

1 pkg of SPICE cake mix
3 eggs
1 C 100% pure pumpkin
2/3 C canation evaporated milk
1/3 C olive oil
1 C white chocolate chips

Icing:
3 T carnation milk
1 C white c.chips
1 tsp cinnamon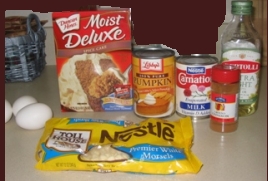 Oven 350.
Grease and flour 10 C. Bundt pan.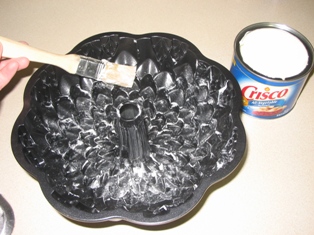 Large Bowl, mix cake mix, eggs, pumpkin, evaporated milk, and olive oil until thoroughly mixed. I did not mix until "smooth" ...just completely mixed. Stir in chocolate.


Pour in pan!! WOW, that's easy!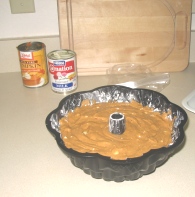 Set timer for oven for 42 minutes!
When you take it out and let it cool, prepare the icing.

In heavy saucepan, bring 2 T of evaporated milk to a bowl. Remove immediately. Throw in the C. of chocolate chips and cinnamon. Mix and it will melt.


Pour half of it on, and save the other half to use while serving. Mmm...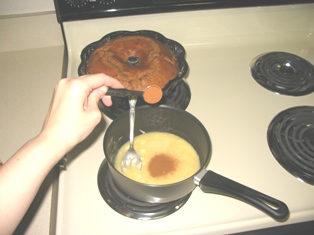 All done!!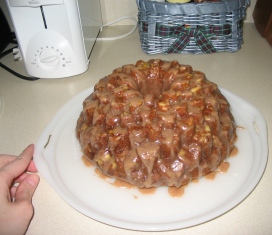 I'm also trying a new appetizer, but that will be after I get cleaned up! Will try to post that later this evening on this thread if everyone gives it a thumbs.