I had a call from a family who needs to place their 3 yr. old male in Lafayette Indiana. He is good with kids and needs a place to run. He is UTD on shots but needs grooming. Nita is out of town for 2 weeks and Nancy H. in Minnesota was not available by phone. Is anyone out there who could give him a home?
Sally
Respond to this topic here on forum.oes.org
why does this sound familiar?
Sally, we may have a foster not far from Lafayette so give me a call.

Kerry, Velcro Voodoo was trying to get a dog from Lafayette but I believe it was a female.

Nita
Midwest OES Rescue
(in SC but still not far from the computer!)
Nita--I have called the owner several times and left messages. The HOME phone# she gave me is not in service. I did get you message about keeping him until the end of the month. I will e-mail you back.
Sally
Talking to Nancy now.
Nita--The owner will keep him until the end of the month. I will send you her info privately. I am sending her your phone#. Thanks for everything--enjoy your vacation--it's 75 here today.
Sally
Thanks, Sally! I PM'd you, too.

Nita
If it doesn't work out and you guys need a place to put him asap, give me a call!
Thanks Heather--I think Nita is going to get him or will see that someone picks him up soon.
Sally
if he is free I might be able to help
We're taking this guy into rescue this weekend.


Thanks for all the kind offers to help.
Here's the boy we've been talking about...

Introducing Barkley! He's 73 lbs. of perpetual motion. Nothing he likes to do more than RUN. He'll do great in a home with a huge fenced yard and lots of physical activity. He was neutered Wednesday
and tested negative for heartworms.
You can find Barkley on Petfinder at: http://www.petfinder.com/petnote/displa ... d=13417990

What a cutie!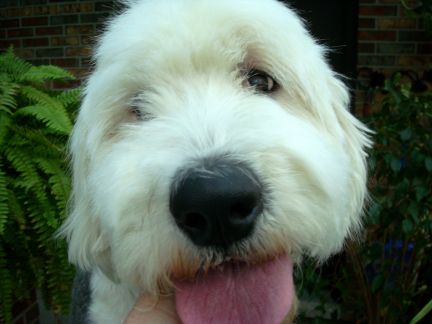 Doing what he loves best... running!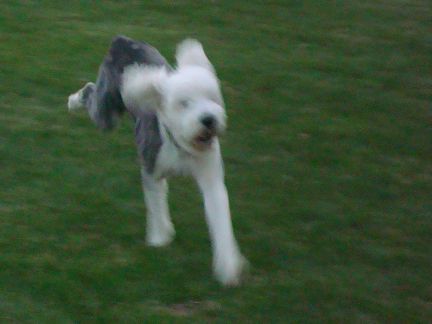 Ready for another run.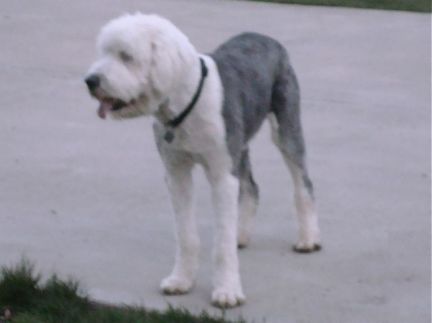 Nita
Midwest OES Rescue
OH MY GOODNESS!! What a good looking fellow he is! With all that energy, he's going to be more fun than a barrel of monkeys!


Thanks, Nita, for posting his update.
OM MY DOG he is a cutie.............hope he finds a home soon.
He looks like a lot of fun
Oh how cute! I hope someone close to us can take him in. Foz needs another active sheepie friend to play with. Sorry, he can't stay over by me. Maybe one day...
Oh he's beautiful! He really looks like PIRATE!!!!

I wish we had a bigger home and yard.

Has moonrays mom seen him yet?????
Didn't find exactly what you're looking for? Search again here:
Custom Search