You asked for PICS
You must be aware! serve small pices
Very rich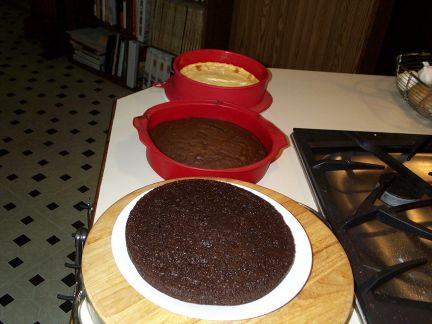 the 3 layers
first layer with frosting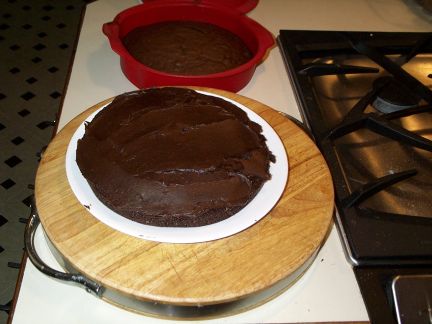 second layer add cheesecake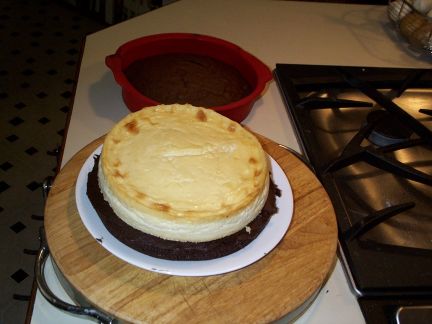 third layer need to frost again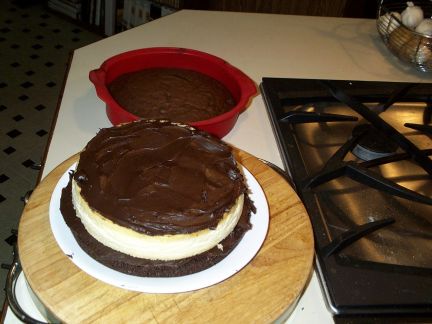 add last cake layer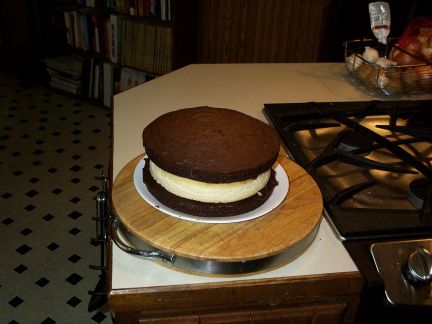 frost that now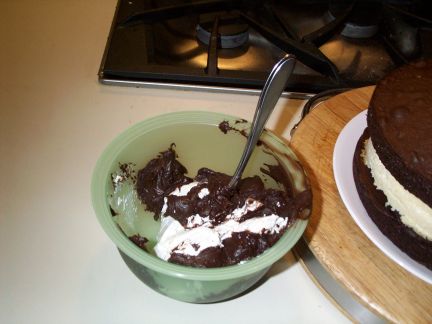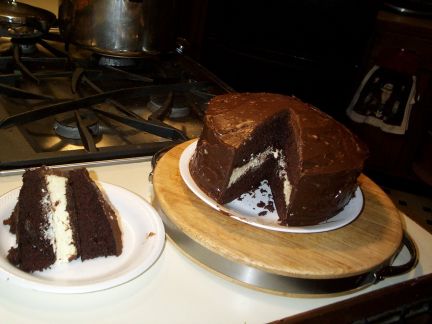 Cut in SMALL slices
This cake is VERY rich but VERY good
Respond to this topic here on forum.oes.org
Yum!!!

But that doesn't look like a very small piece
OMG! I'll have to save up for liposuction before I have even one slice!?! .......
your right about the size. It was for pics only. I put it back and will use less than half of it!
Enjoy though it is the best cake I ever put together!!!!
Really? Oh my gosh, that cake looked huge. I love that you put pics. Since I know you've got tons of kitchen supplies (from qvc
..) ...you should post more when you cook. I also prefer doing things if there are pics. This looks so good, and it's just dessert... who the heck cares about calories!!!!!!!!!!
oh that does look good, Deanna! Yum!
OH WOWZER... I want some. That looks really yummy ~ and rich.

I give it a 4 glass of milk rating!
Great cake! I wouldn't dare make something like that as I'd eat it all myself: not at once, of course, but deadly nevertheless. Sigh!
Y U M M Y!!!!!!!!!!!!!!!





What a cake!!!!!! Oh!!!!! I could just eat some mmmmmm
Didn't find exactly what you're looking for? Search again here:
Custom Search