The year of the sheepdog
The newest republic in the world " Shaggy Land. "


Queen B is adored by her subjects but does rule with an Iron Paw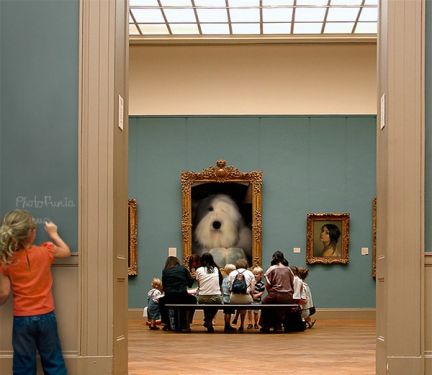 The choice of Transport is the "Shaggy Mini" can be a bit Hairy to drive and can come with the additional feature of a back "Sub-Woofa"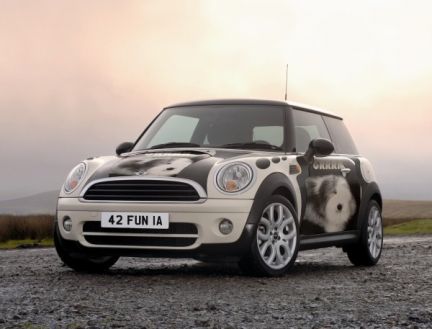 Shopping in Shaggy Towns Mall, many high class clothing shops like "Poochie" and great restaurants like "Bone-A-Petit" or just sit back and relax in the mall with a nice Doggachino & Bikkie.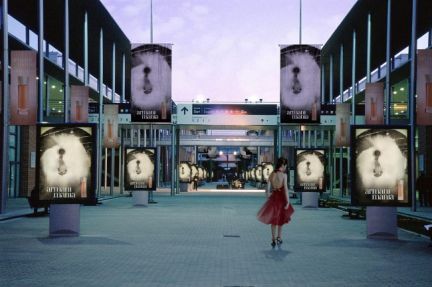 The currency for "Shaggy Town" accepted in all Venues and shops.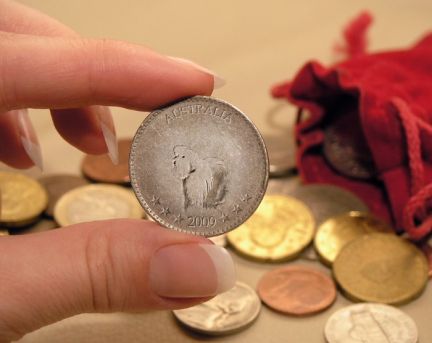 Whats a Kingdom without a "Play Boy Prince"


Or a nightclubbing wayward out of controll Princess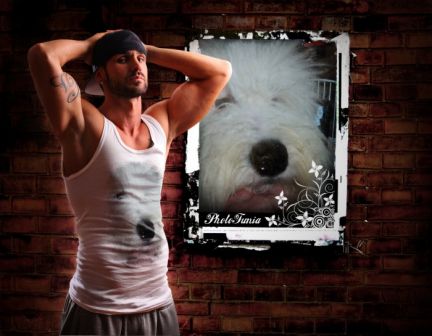 Entry into Shaggyland is by way of Visa, those with high skills in the art of Belly Rubs and Butt Scratches are given priority, visa approval can be sped up if you arrive with a pocket full of treats


We hope you enjoyed the Tour, sheepdogs rule in 2009
Respond to this topic here on forum.oes.org


Fantastic, Lisa!

KB
Very cool!
OMG.... that was sooo cute!!!
A BIG smile here. Well done!!!!!!!!!!!!!
me too...loved it!!!!! thanks for sharing!!!!!!!
thanks for the smiles and laughs
I liked the mini. thanks for the laugh.
Ha ha, nice job Lisa! You're a pro now with the photo editing!
very clever, I wouldnt even know where to start.
ps watched the film "Shaggy" yesterday, hubby says it was an oes I say looked like a beardie?
That was fantastic Lisa.
When Tiggy arrived home the first sheepie story I was told was from one of my friends mother. She is from England and said that friends of hers bought a sheepie. Then the had to buy a new car because their sheepie outgrew it. It was a mini minor.

The last shaggy movie was a beardie if you can believe the internet.
I can't wait for mr. j to wake up, so I can show him this. The new year has just begun, and I'm already declaring these the best pics of the year. I love it. Very clever indeed!!!
Fantastic Lisa! I'm packing the treats into my pocket as I type, on my way to Shaggy Land.
Mim, funny story about the buying the car. The reason I bought a mini van was so I could take more then one dog with me. When I only had Violet the convertible worked fine. Now I have three dogs, so the Mini Van works the best.
Ahahahaa! That guy at the end with the sheepie vest
I totaly agree; sheepdogs rules in 2009,
like every year....


Wooow!!!You are so clever making this pictures!!!!

Just love this one......and every pic you show us.
Great job Lisa.

My bags are all packed for Shaggy Town.
Pics are adorable! I agree too...sheepdogs rule in 2009.
Oh, those were great!

I love them all, but especially the pinup shaggy boy with the adoring girls.
Great photos! Loved the museum and the car! I was the reckless driver of a Mini Cooper in my youth!
Willoughby's mom wrote:
I was the reckless driver of a Mini Cooper in my youth!
Do they have an enbassy in Germany and how do apply for a visa to visit Shaggyland ?
loried wrote:
:lol:
I love the photos but I just adore the car!!!
I want the sheepdog!


(and the groomer too!)
great pics!!! but ....how do i get to shaggytown........there's no shaggy airlines
That is so great how you did that - it looks real.
I would love to go there
Bags packed, passport in hand, when do we leave for Shaggytown??
Hi!
This is really great!
I want to immigrate to Sheepie Land.Many goodis in my lagguage.Do I need a special Visa for my Sheepie gang?
Susanne
lisaoes wrote:
Willoughby's mom wrote:
I was the reckless driver of a Mini Cooper in my youth!


I'm that reckless driver of a Mini Cooper now...


Superb work on the photos.
How do I become a citizen of Shaggyland? I want to go there!!!!!!!!

Wonderful! Thank you.
debcram wrote:

How do I become a citizen of Shaggyland? I want to go there!!!!!!!!



Directions please. Can leave ASAP, really.
Didn't find exactly what you're looking for? Search again here:
Custom Search