Does anyone have any other really good zucchini recipes they can share. I wish I could share all this zucchini with you all.
Respond to this topic here on forum.oes.org
As a friend of mine just shared with me yesterday: It's understood that you should never, ever plant zucchini unless you have lots and lots and lots of friends with no garden. Or unless you have summer games of veggie ball. (These grow to appropriate bat size.)

One month and one day until Leave Zucchini On Your Neighbor's Porch Day!




I'm obviously in the same boat.
Every year I swear I'm not planting them again yet for some reason I do. Why can't my corn be so prolific?
Joan has a Chocolate Zucchini Cake recipe somewhere. If there's a lot of interest I can ask her to try to dig it up.
I cook this regularly along with one that has yellow squash. I'll try to post other one later. I've got to go somewhere this morning.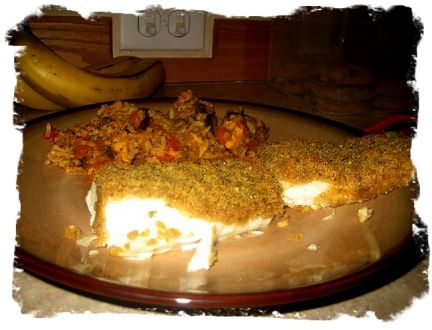 * 1/2C uncooked long grain white rice
* water for rice

* 2T oil
* 1.5lbs zucchini, cubed
* 1 cup sliced green onions
* 2 clove garlic, minced
* 1 1/4 teaspoons garlic salt
* 1 teaspoon basil
* 1 teaspoon sweet paprika
* 1 teaspoon dried oregano
* 1.5 cups seeded, chopped tomatoes
* 1.5C cheddar cheese, divided


Cook rice.

Oven 350

grease casserole dish

Heat the oil in a skillet over medium heat & cook the zucchini, green onions & garlic 5 min (and zucchini is tender). I generally add red peppers too. Season with garlic salt, basil, paprika, and oregano. Mix in rice, tomatoes, and half of the cheese. Put in casserole dish. Top with remaining cheese.

Bake uncovered 20 minutes, or until cheese is melted and bubbly.
I love zucchini.... especially deep fried in a light batter...

Kelsey's (my favorite restaurant) makes an appetizer with deep fried zucchini, and bruschetta mix and then you dip it all in ranch dressing.
That sounds really good. My kids will eat it for sure because of the cheese. LOL anything cheesy for them.

Chocolate cake sounds good too. Thanks for the recipe
Didn't find exactly what you're looking for? Search again here:
Custom Search