Our youngster will be two years old today, he has developed incredabily since he joined us in February and we are seeing the start of a show career with an Exc. 1 and two Exc 2 in just three shows what a start we couldn't ask for more.

We have had him checked over and he is HD-A and his eyes are clear, there is one more test which is outstanding although it is not a must here in Germany although we will get it done in the coming weeks.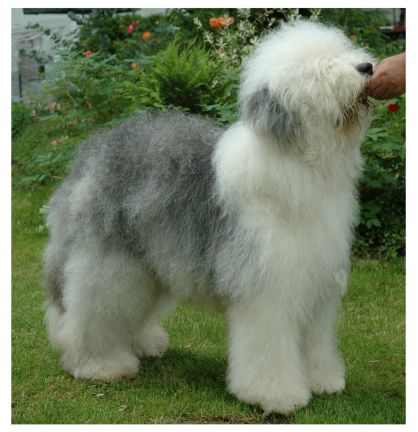 HAPPY BIRTHDAY ZORRO
Sheepie
from Hamish and Misty
Respond to this topic here on forum.oes.org
OH!MY! What a beautiful pup!!!!!


HAPPY 2ND BIRTHDAY ..................ZORRO



........................


(Heart
is sending you a BIG birthday KISS!!!!!!!!)
Happy 2nd Birthday Zorro

Hope this year brings you lots of success in all your shows!
Happy Birthday to one of my favorite guys, Zorro!

Wishing you tons of luck and success in future shows!
Happy Birthday Zorro
:hearts: HAPPY
2ND
BIRTHDAY ZORRO
You have big things ahead for you and a huge "cheerleading" section cheering you on to your Championships.
Happy 2ND BITHDAY ZORRO!!!!


He looks marvellous!!!

Tons of luck with his championship!:cheer:
Will you showing him in Stockholm next week
happy birthday zorro!!
HAPPY

BIRTHDAY

ZORRO

:bdcake:
Happy Birthday
What a beautiful sheepie
MY isn't he STUNNING!!! Happy Birthday Zorro!

I remember an OES inthe 70's here in the USA His name was
Maidstone's Amazing Zorro.......... he was a neat dog.
what a beauty Zorro is, Happy Birthday Handsome
OOOOooooooooh, handsome indeed! HAPPY BIRTHDAY!
Didn't find exactly what you're looking for? Search again here:
Custom Search