Martha got a new toy from our breeder this week - a stuffed red rose. It says "I love you" when it is squeezed. Martha had one as a puppy, and this one was a special gift for her.

Chewie and I were at LeAnne's house yesterday to visit and go walking. Chewie found Martha's new rose. We thought oh-oh! as Martha is the boss of the house. She rules over Clay (no real challenge there!) and also over brother Chewie when he visits.

This is what happened:
Chewie found the rose - "wow, a new toy, and it talks to me!!"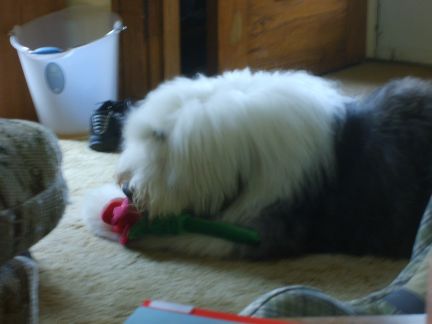 Martha spies him - with her new favorite toy!
"Brother Chewie, that is mine!"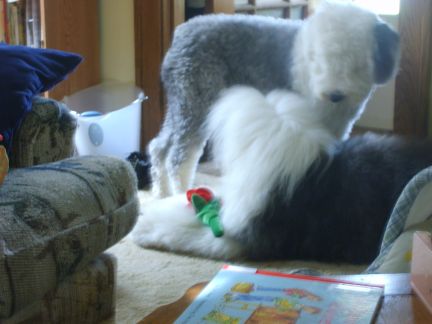 "What??, you won't give it up? Maybe I can steal it."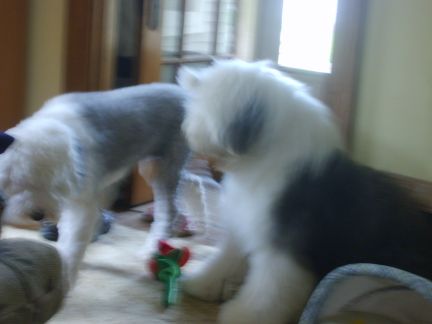 But then Chewie laid right back down and never gave it up!
Respond to this topic here on forum.oes.org
Sounds like Chewie knew what he wanted and that was that...


Did Chewie get to take it home with him?????
No, he had to leave it.


But, we go over there often, so he can keep tormenting his little sister!
big brother brat!
Didn't find exactly what you're looking for? Search again here:
Custom Search