Don't know if should go in Antics or Grooming tips, but it is always nice to have a helper when grooming an OES.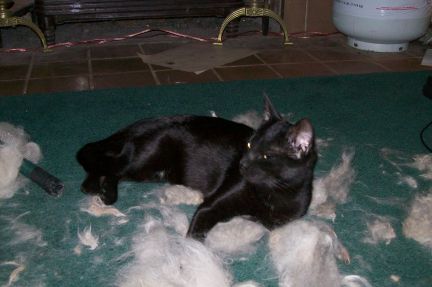 Respond to this topic here on forum.oes.org
OK, Ken, a black cat, sheepdog hair, propane tank and fireplace andirons....do I even what to know.
ha ha ha -
Didn't even notice that! Don't worry, the fireplace is non-functional.
Ha Ha..we had to shut our yorkshire terrier in the other room yesterday, she kept stealing the fur and running off with it.....

ps where is the before and after photos?
Kitty offering a helping hand...how sweet. What a beautiful cat you have..thank you for sharing.
Didn't find exactly what you're looking for? Search again here:
Custom Search