Tasker is doing very well since his surgery. His abdominal incision is healing nicely. We have had a little trouble with his ear, it has gotten infected but we are putting ointment on it and he is on antibiotics. I had to wash his head with betadine today so figured that since I was into the job I might as well go all the way. He got a bath from head to toe. I don't think I was suppposed to get the belly incicion wet quite so soon but we dried it well.

Her is a picture of his incision, it is healing nicely. It is on his belly between his front legs and he has barely paid any attention to it. They were able to get two tumors out of the one incision.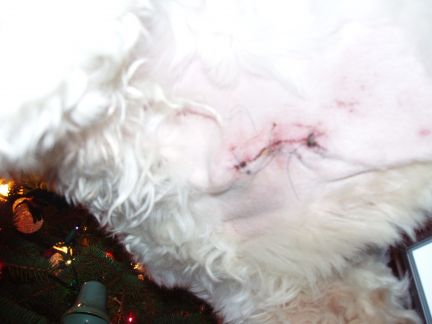 Here is Tasker all clean and pretty, posing (well sort of) for the camera.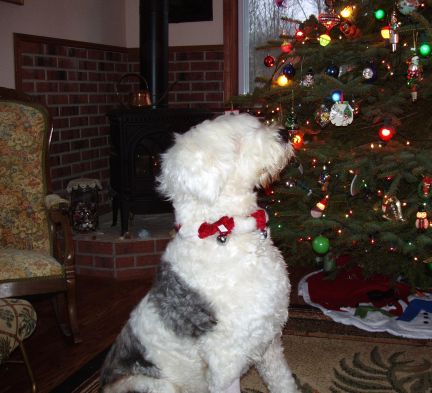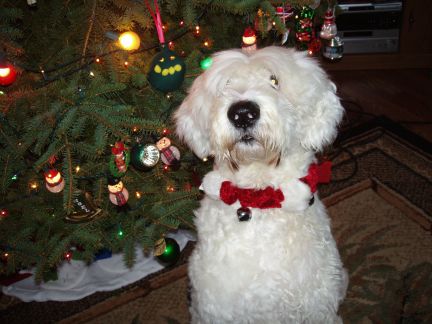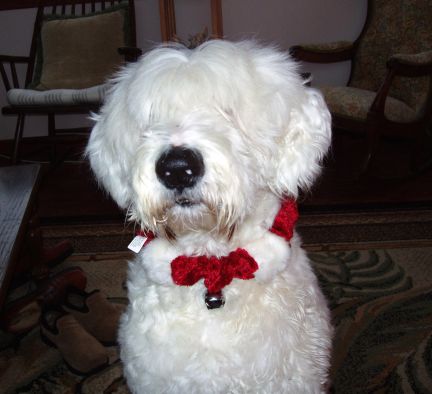 Respond to this topic here on forum.oes.org
He looks great, Ginny!
Glad to hear he's healing well.
Glad you're on the mend Tasker
Hope Santa brings you (and Ty) lots of cool stuff!
His expression is so sweet in those last two pictures.
He looks great
Love the last 2 pics.....
He looks awesome ginny and the surgery site looks fantastic and healing nicely.


Give that special boy a HUGE hug from us and glad all is OK with him and may santa pop something extra special in Taskers stocking this year.
Willooughby sends sheepie hugs to Tasker!
Tasker looks sooooo good and I bet he smells so good too! His incision looks really good. Super duper hugs to Tasker. I hope Santa brings him everything he dreams of. (Ty too
)
Yeah Tasker!!! Work it for the camera!!
I love his collar and and it seems so does he!!! What a cutie~~~~~~~
What a CUTIE!!! Glad he is feeling better!
Glad he is doing well. He looks so cute in his pictures. His nose is great!
Tasker looks so handsome and shiny and clean!
I bet he is happy - mine all know they are special after a bath and really get snuggly and goofy.


He looks so good for his age.
Ginny he seems to be getting even more handsome with age...


Such a good looking boy !


I am so glad he is doing better .

Antoinette
Good to hear your getting better Tasker and Dutch says she loves that picture with the one eye showing
Glad to hear Tasker is doing better! He is so adorable! I love your pictures especially the last one!
Oh, I'm glad he's healing well. Loves those pictures. He looks so regal (and shiny!)...
So glad to hear Tasker is mending so well! His pictures are just proof of the love and care he is given! Yay!!
Keep it up, old man!
He's beautiful Ginny

Best wishes for his continued recovery.
Congrats Tasker on a great recovery.
Big hug to Tasker.
He looks so cute and pretty; white as snow.
I wish him the best of luck!
Didn't find exactly what you're looking for? Search again here:
Custom Search