Tomorrow Dec 2nd is the 3rd anniversary of the day I adopted Pepsi.
OMG!! I cannot believe he's been here for 3 yrs.

That means he will be turning 4 yrs old very shortly.


Here is what he looked like when I found him in the shelter. Adorable, but a mess!! His stomach was caked in urine.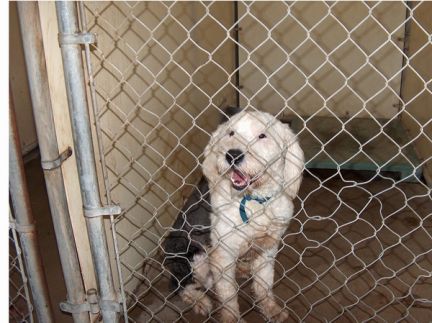 Here was my large puppy @ 10 months old, the first night at our house (After a bath
):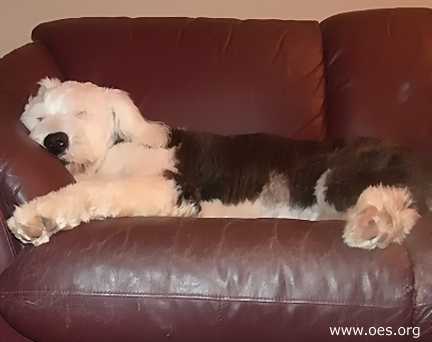 Here he is with Harley his first winter. So glad he had such an awesome dog to show him the ropes.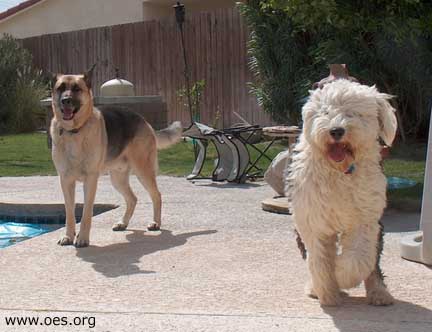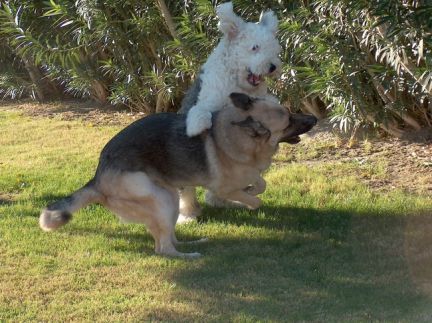 Then looking a bit dorky with his first haircut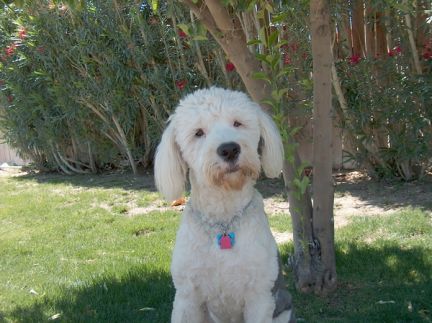 Then we got Rags and Pepsi fell in love.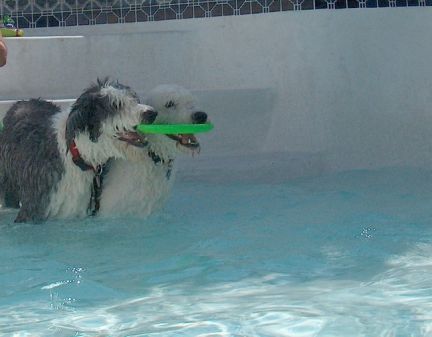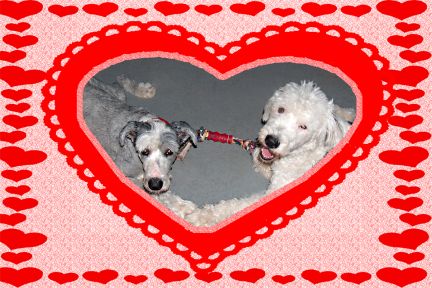 He learned soon that love isn't all it's cracked up to be. Especially if you have a bossy woman.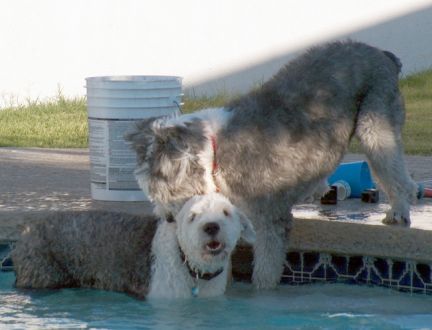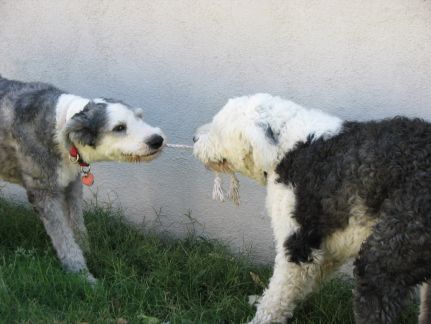 Okay he says she's not all bad and he loves having her around. to talk to and play with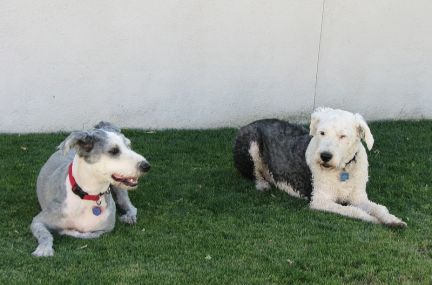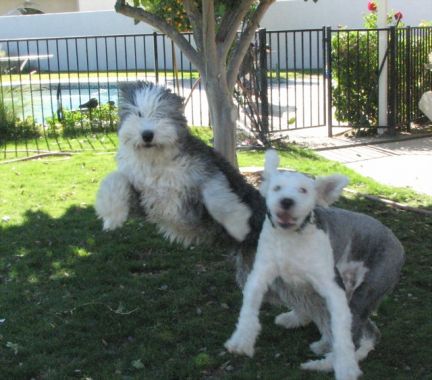 Happy Anniversary to my most favorite Sheepie in the whole world, mine!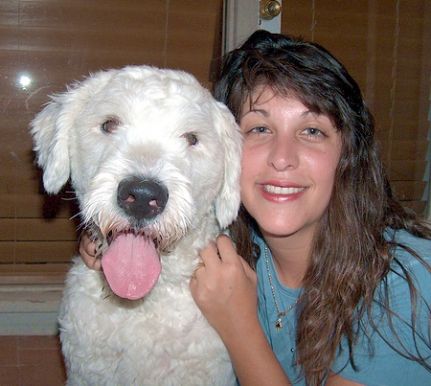 Respond to this topic here on forum.oes.org
Awwww How cute!!!

HAPPY ANNIVERSARY PEPSI.

i must say you are looking pretty cute!! now!!! (((((((hUGS FROM MAIZIE & HATTIE)))))))
Happy anniversary Pepsi and Elissa!!

May you have many many more...


ps...i like the backdrop of your last photo
Happy Anniversary to Pepsi and Alissa...........(

and many more!!!!!)



(It's Heart's 6m b.day tomorrow too!!!)
Thanks Kim, Darcy and Val.


Val please give Heart a kiss from me on her 1/2 B-day. They grow up way too fast.
Darcy wrote:
ps...i like the backdrop of your last photo

For those that don't know... that pic was taken at Darcy's house.
Pepsi's Mommy wrote:
For those that don't know... that pic was taken at Darcy's house.
Wow, Darcy's neighbors have nice window blinds.
Aw, how sweet!:D
What a great photo collection of Pepsi's life with you!


Happy adoption day sweetie!
Every single photo was great! What a good looking dog! Congrats on being rescued Pepsi!
I loved your photo journal of Pepsi's life with you. Great photos but favorite was the last one with the two of you.

HAPPY ANNIVERSARY!
anniversary cake




Happy anniversary



Love the photo history
Awww 3 years wonderful "Happy Anniversary" to you both and extra belly scratch for sweet pepsi.
Thanks everyone! Pepsi sends big sloppy wet beard kisses.


I grew up with an OES for a big sister. Daisy was a year older than me and she passed away when I was 11. I had always said when I grew up I would get my own OES. Mom said no more big dogs after Daisy died.
I waited 20 years to have my own OES.

We just happened to go to the shelter that day. Never in my wildest dreams did I think I would see an OES. I was walking through this horrible smelling place seeing pitbulls and shepherd mixes, lab mixes and then I saw him standing there. I'd say, pretty much bonded instantly. I saw him and was like OMG it's you (my Dream Dog)! and he went from sitting there to bouncing all around barking and licking me.

I immediately called Billy. (He said I could get a cat before I left the house. I had been missing my cat, big time. He lives with my ex-husband.
) I was practically screaming and said, "You'll never believe what I found in the shelter!". He said, "Oh no, you are coming home with a dog aren't you? I said no more dogs, two is enough!!" I told him that I saw an OES. His response, "Yes, you are coming home with one!"
He had already known that an OES was my dream dog. (I never knew OES were in shelters or rescues because I thought they were a rare breed. I just figured when I got a house and could afford to buy a pup, I would contact a breeder.) But here right before my eyes, in my city pound was my OES and at the very affordable price of $45. Billy knew that if I ever came across one in a shelter, it would be mine. He never thought in a million years that one would be in our local shelter. It was totally perfect, as we had bought a house 6 months earlier. I did have to wait over a week until I could take him home. My heart broke for him, knowing he had to stay in that awful place.

Pepsi and I spent over 3 hrs together at the shelter over a bunch of days before I could bring him home. During most of our visits I was being hugged by him (stink and all). I was 7 months pregnant with Hayley, so I was sitting down and he just climbed up on what was left of my lap and wrapped his arms around me and gave me tons of kisses while he received lots of petting.

Three years now and I wouldn't trade him for a million dollars.
He is the best dog I have ever had. He is sweet, smart, sensitive, snuggly and just down right a love bug!
Happy Anniversary!
Happy Anniversary!
Happy Anniversary!
Hap-py Anniversaryyyyyyyy!
Darcy wrote:
ps...i like the backdrop of your last photo


I was wondering why you were getting all excited about wooden blinds!

The photos and story are great, Elissa. Pepsi is a lucky dog for sure.
Great pics Elissa!!!!

Here's to LOTS more years with Pepsi!
Thanks Jill, Dawn and Ginny!
Awww, great story. I love that picture of him his first night at your house. It's like the Rags to Riches story (I know, you have another dog with that story too!), but it's like he goes from the confines of his jail to the plush life of leather couches


Happy Anniversary Pepsi!
What a happy anniversary! And, Elissa...what a lovely story. Please give Pepsi a big huggle from me, Pirate and Keira.



HAPPY 3RD!!!!
What a wonderful story about finding your dream dog!!!! I too was raised with a sheepie sister, Flowers. I also had to wait almost 30 yrs to get my own dream dog. I know Pepsi was worth the wait. Happy 3rd to you and Pepsi!!!
I love your story and I love your pictures! Brought up some memories when we got Lumpi from the shelter also with a happy ending. Happy Anniversary to both of you!
Thanks for the sweet anniverary wishes Steph, Deb, Wendy and Kata.

Elissa, by the way--did you ever end up adopting a cat?
barney1 wrote:
Elissa, by the way--did you ever end up adopting a cat?

Nope.
I decided it probably wasn't the best idea since Harley may have wanted to eat it. But it didn't hurt to look. And by looking, I found Pepsi. So I think that worked out well.
Wow, Pepsi is one gorgeous boy! Great pictures. Happy Belated anniversary!
Didn't find exactly what you're looking for? Search again here:
Custom Search