There are 2 girls in a kill shelter in Effingham Shelter in GA.

OESRNSE & NEOESR are full w/ no available foster homes .

These girls are adorable! I will post photos as soon as they are approved.
Can anyone help them?
Respond to this topic here on forum.oes.org
Pics approved -- they are so cute!!
Thanks for approving them so quickly!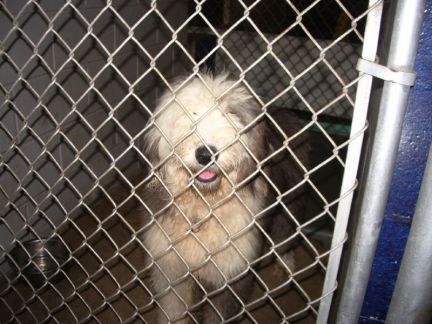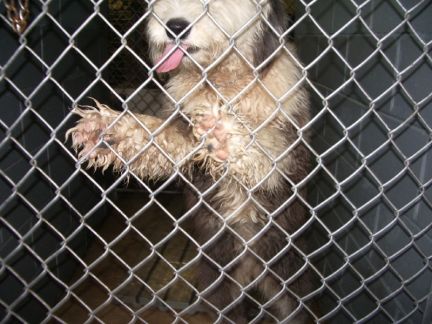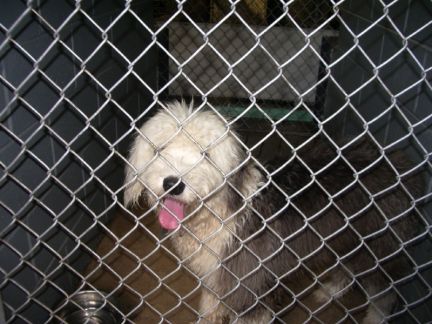 [img]http://photos.oes.org/albums/userpics/10426/normal_photo_4.jpg[/img
OOPS forgot one!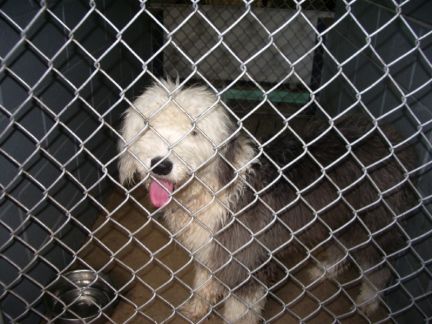 The first two photos are the one girl. The second two photos are the other.
Hope that makes sense????

Don't have much info on them yet. I do have a contact person if you are interested. They need out soon! thx!
They look dirty, but really cute. How old are they - are they sisters?
don't have that info yet. will post as soon as I do.
They look so happy.
Sue, if you don't mind, would you please PM me with any particulars you get? We're working on getting someone to pull them.
Thanks!
oh my they don't look very old , wish my house wasn't full right noww i feel so bad not being able to help
OOOOOOOOOOOOOh, they look like Chauncey. Any idea how old?
Just judging by the pics they look about 8 to 10 months old.
The shelter know nothing about them. They are thought to be 2-4.
I don't think the shelter really knows or cares
These girls have been picked up by a rescue and are safe.
Yay! That is good news.
Woo hoo!
thanks to who picked them up !!!
The SC Tarheel group.
Beaureguard's Mom wrote:
Sue, if you don't mind, would you please PM me with any particulars you get? We're working on getting someone to pull them.
Thanks!


Great job Tammy ..........Thanks for saving these baby's !


OES dogs have got to have some of the best rescue groups out of any breed of dog.

Antoinette
Well, thanks, but actually, an individual from the forum, whom I do not think is registered yet, picked them up.
She's in love with them both and has already had them vetted and groomed. They are believed to be about a year old and sweet as sugar.
Definitely safe from harm.
Great, I talked to Belinda and we were trying to work on this both of us did not have a foster home open.
Glad it worked out for the girls.
There is such a need for foster homes.
Hi Ladies:
I picked up the girls in GA! They are doing great! I am only keeping one. I hate splitting them up because I believe they are litter mates, but I really can only take one of them. Belinda and I spoke about transporting them back to NC for adoption. I need to firm up details on transporting but I'm just so happy these girls are going to be ok!!!
Shaus,
Thank you for stepping in!!!!!!


Hoping you will join the forum, it is a great place.

Big hug, Sue
Please do join us here, S!! We'll want to hear all about the girl you're keeping and follow her progress.


I'll be meeting you to pick up the girl you're not keeping and foster her until we find her a home. Belinda & I have spoken, she'll give you my number so we can work out the details.

Thanks for pulling them from the shelter! Can't wait to meet you & both girls.
thanks for rescuing them welcome to the forum you are a lifesaver!! try and post some pics we love to see sucess pics all the time
Thanks, ladies!
It was my pleasure to step it. I've been looking for a few weeks at sheepies, bearded collies, etc. and I just couldn't help myself when I saw the two girls in GA!
They are so good together and play all day long! My kids just love on them so much.
I will join the Forum. I think Ron is workng out the details since I have AOL. I also have pix of the girls but I don't know how to post pix yet! This is a great Forum!
Thanks again, ladies for such a great welcome to an awesome Forum!

Stephanie
OOOPS! sorry I posted the wrong user name. It really is shaus. LOL


I hope it's not too sad to split up the girls. Do you think they'll remember each other, or will they miss each other tremendously?

I know it's for the best, but I just can't have two of these big teddy bears plus a cat and three kids! LOL
Shaus ! Welcome !!!!!!!!!!! And THANK YOU !


We cant wait to hear all about your new rescue Fur kid !


Oh and you definitely made the right breed choice...lol


Antoinette
Shaus,

First welcome to the forum. Second THANK YOU for adopting a rescued sheepie - you won't be sorry. Third -

THANK YOU SO MUCH FOR FOSTERING!
You're welcome again!
So far, so good, with the girls.
I will be contacting Tammy later today regarding transporting one of the girls to NC for adoption.
Good job, shaus! I'm so glad you have them. Thank you for being their angel.

You know what's right for your family - but I thought I'd throw out there that I have three kids (no cats - allergic - but several other pets too), and two is a great number of sheepies for us! And occasionally, there's a foster here and there in the mix.

Just offering that as a "absolutely do what's right for you, but don't be intimidated by the size" piece of advice.
Didn't find exactly what you're looking for? Search again here:
Custom Search