Hello!! I am new to the site and I just have a question about getting a cage. we will be getting an OES puppy soon and the cage I plan on purchasing is 48x30x33. It does come with the divider (I know that is too big for a pup!) so it will "grow" as he does. Is this a good size for a full grown/growing OES???

Any advice would be great!
Thanks!
Respond to this topic here on forum.oes.org
Ours is 40 x 27 x 30. Chewie is our 3rd OES to use it. Our's haven't been the real big sheepdogs, so it was a nice size. The size you are looking at sounds good. Especially with the divider to increase the area as your puppy grows.

Please consider joining the group - it is free and fun, as well as helpful with tips as your puppy grows.
As long as you have a divider (and the room for a big crate), you'll be fine. That's a good size crate. I quit using mine a long time ago but I believe that the size mine is. My boy is huge and, if we had a need for it, he'd still fit it fine. The fact that they don't have tails to stretch out always helps. My Komondor used it but had to keep his tail out the door, lol.
That's the size I use and they work fine. It's plenty of room for my female and just right for my male (who is a pretty big boy). As long as you use the divider while he's growing, you should be fine.

Congrats on your new puppy. Please consider joining us here. It's free and fun and we love puppies.
Thanks everyone! It's good to know I picked the right one.
I have now joined.... I hope to post more now!!!
Welcome to the forum!


We look forward to hearing all about your new puppy. Are you getting a male or a female - or do you know yet?
It's a BOY for us. He will arrive on Saturday 10/20. I am soo excited I am about to burst!
Click on the camera icon... these are the latest pics we have gotten on him just yesterday. I have others from when we were looking and he was about 6 weeks old then... but these I recieved yesterday.... WOW. I am soo proud!!
What a cutie.

How exciting for you. We will definitely need more baby pictures after he arrives. What will his name be?
what a cutie and congratulations on your new arrival
He's a heartbreaker!


I just love this glamor shot!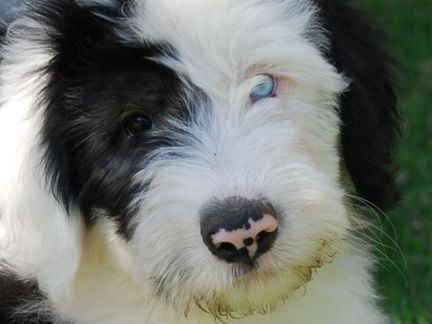 Didn't find exactly what you're looking for? Search again here:
Custom Search