Thatcher will be getting neutered on Monday, October 1st! He was born on May 6th and hoping that we are not getting him neutered too young. We will let you all know how our baby does!
Respond to this topic here on forum.oes.org
I am sure he will be fine. I had both my boys 'Nutter Butters removed' when they were that age and they did great ! As a matter of fact junior was up and playing by the time I picked him up from the vets office.



PS.... You have got to put this picture of him as your Avatar He is soooooooo cute !!!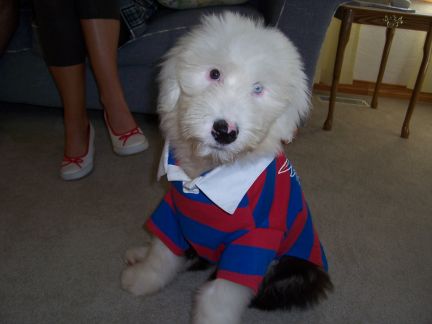 Antoinette
HOW

CUTE

IS THAT

?????????????????????///
Thanks!
How do you get the pictures to show up when you post?
I just went into your camera and clicked on the picture ,after the picture is big scroll down to the bottom , there is a bunch of stuff in red (don't know the technical words)right click your mouse then copy them and past them in your post.


Antoinette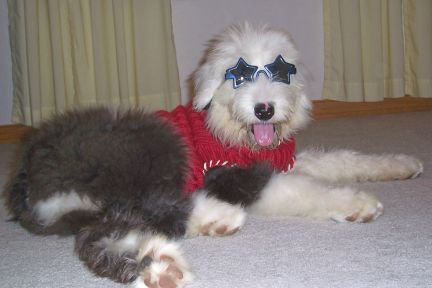 thanks - it worked! how do you get the "avatar" picture to show up on the left side of the post?
I probably need to go to a different forum to be asking these questions. Thanks so much for your help!
Cute pictures.


Click here http://forum.oes.org/viewtopic.php?t=1119 and scroll down to the third post in the thread. Ron explains how to put an avatar up (the little picture under your name).
lynna0224 wrote: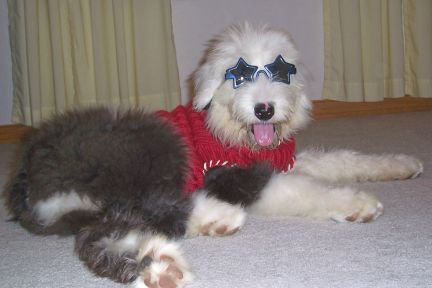 I love this pic!
BANDAA wrote: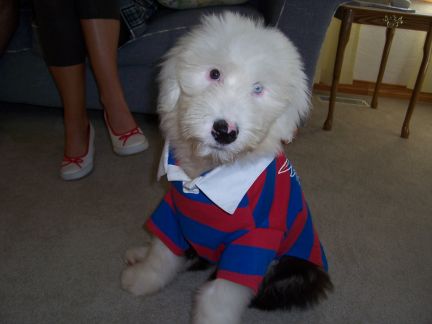 How big is the melon on that guy? I am surpised he can keep his head up. It's like an orange on a toothpick.


Maybe I'm just distracted by the polo shirt on him.
His sooooo cute
OMG!! He is too cute!
What an adorable boy.
Didn't find exactly what you're looking for? Search again here:
Custom Search