Hi everyone!
It has been a crazy week around here and I have not been able to get on the computer much at all. I have just skimmed through some of the threads and man have I missed a lot.


I just wanted to let everyone know Delilah 7 is doing great and as of this coming Friday will be going to the Vets where she will be spay and await her new family!!!!


They have a family that has been approved already and God willing will be her Fur-Ever home.


It is going to be hard to let her go but she deserves her very own family one without 8 big OES feet to step on her...lol


Her last weight at the Vets was 18lbs ! I was shocked , no more skin and bones. She is such a happy girl now too, all she does is run and play.

Anyway I just wanted to spread the Great News!!!!


Antoinette
Respond to this topic here on forum.oes.org
That's AWSOME news!! Thank you for filling us in on Delilah 7. I'm sure you will miss her a bunch too. Hopefully, you will get updates on her progress once she goes to her Fur-Ever home....then you can let the rest of us know how she's doing.
That is wonderful!! I bet she looks a lot better now.

Any news on the "bad man" and the rest of the poor dogs??
Congratulations Delilah 7 on your new home
you sure look sweet
That is great news!! She sure lucked out finding you. I'm glad she has a new home but my bet is that she is going to miss you, you saved her life.
Do we get pictures of the non skin and bones Delilah7?
Wishing her lots of luck with her spay and her new home.
Thank you for helping her!!
Here are the newest pictures of Delilah 7........

As you can see in this picture she don't stay still anymore but you can see how plump she is now!!! Happy girl.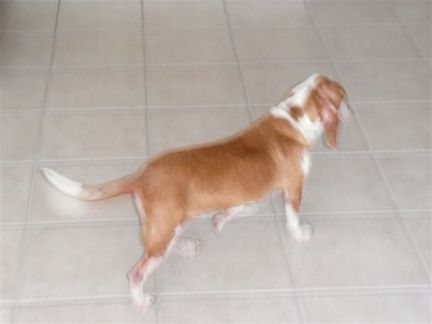 Look at that smile.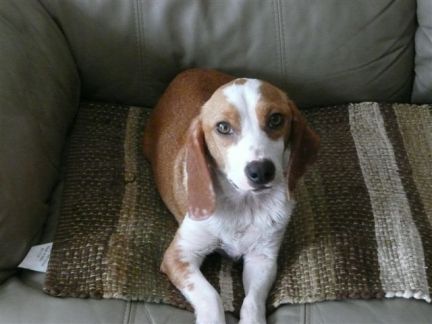 Happy girl.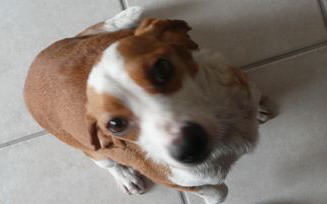 Antoinette
Antoinette,
She looks AWESOME!!! Great work!
got sheep wrote:

That is wonderful!! I bet she looks a lot better now.

Any news on the "bad man" and the rest of the poor dogs??



I am still in touch with a small rescue group in that county, they have a few people they are checking out that could be the guy who has the rest of the dogs.

I will let you all know as soon as I here something.
Maybe this guy and Michael Vick can share a prison cell together!


Antoinette
Pepsi's Mommy wrote:
Antoinette,
She looks AWESOME!!! Great work!


Thanks Elissa



Antoinette
Bravo!!
She looks so good! I'm so happy she found you. Now she has a happy life to look forward to.
I needed to hear some good news today. Thank You for posting us an update and thanks for all your part. She looks wonderful and really blossomed under your care!

Marianne
Good job. She looks great. It was great to see the after pics, she looks so much happier.
Aw, Antoinette, Delilah looks WONDERFUL!!
I'm so glad she's seeing that there's a good side to most humans. She'll make some lucky family a terrific pet!
Didn't find exactly what you're looking for? Search again here:
Custom Search