Here are now some of my pictures! I hope you love them as much as I do!
Weather was fantastic and everyone was enjoying themselves as you can see! We will never forget this day, and thanks again to Kim for the day!!
And everyone who attended: me and Charlie where pleased to meet you!!xxx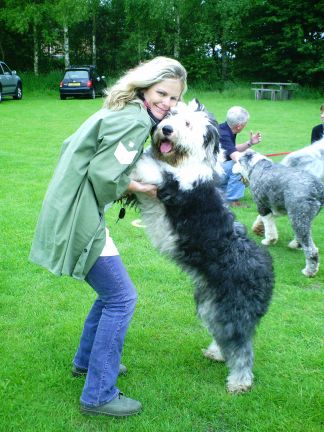 Monika (me) and Charlie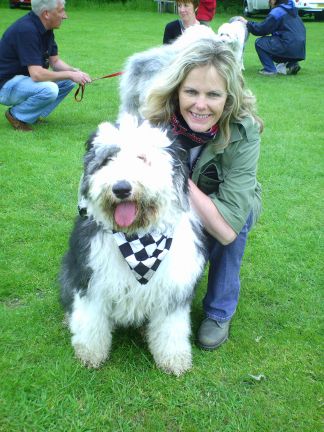 Monika and Charlie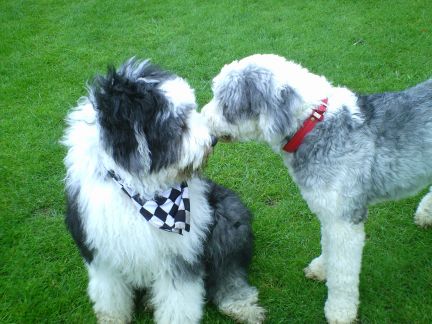 Charlie got a sniffle with ??, is it George??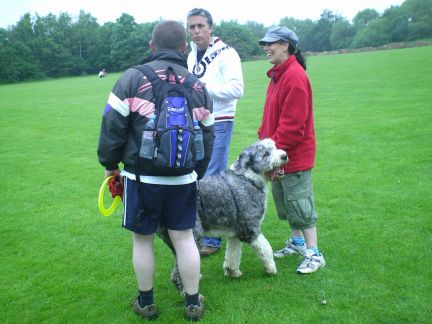 Steve with Dougal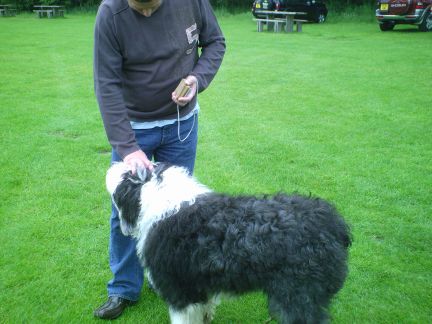 Charlie gets cuddles!!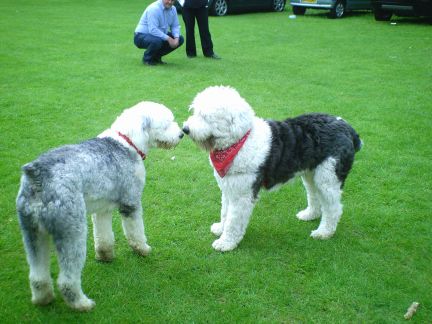 I think this is Ted and George?? getting closer!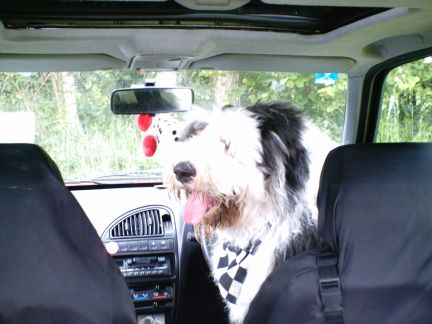 Charlie having a rest in the car!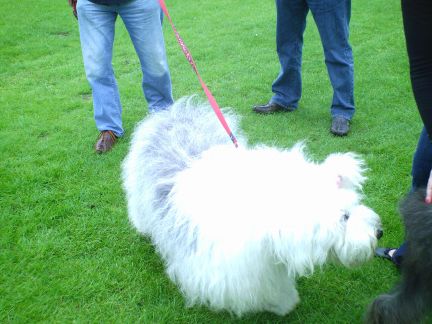 Maizie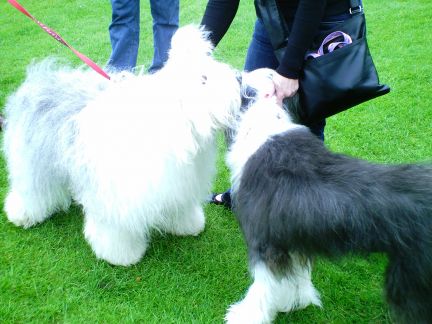 Maizie and Daisy xxx

Hope I got all the names right! I always mix up Hattie and Maizie, they are both pretty and got such lovely names!! xxx
Respond to this topic here on forum.oes.org
aawwww!! I need more!!! more pics, i tell you


I had to giggle at the picture dougal...who ever is wearing the backpack, sure does have some white gams
Great Photos, gawd so green there


Looks like the weather was kind to you all and what a wonderful get together, looking forward to more piccys of the day. Nice to see the UK fur kids all together and there uprights too.
Oh my gosh, how cute! I agree with Darcy, MORE PICTURES
!
lisaoes wrote:



Very, very

GREEN

!

Great photos!
Your English Sheepies are so refined and well-mannered.
Much more dignified than the Yankee Sheepies! They are soooo cute!

Please, keep the pictures coming!
All my pics are posted under UK Sheepie Day 2007 - it was fab !
Great you all loved the pictures!

Just wanna say that the last 2 pictures are Hattie, not Maizie!! ups!!
I've got it wrong!!
Great pics!
wonderful day thankyou to everyone had a great time. lovely to meet everyone and their sheepies, and a special hello to honary sheepie jack.
Hopefully we can all get together again fairly soon.
All the pictures are great! I love the first two. So sweet
Didn't find exactly what you're looking for? Search again here:
Custom Search