I just received a link to a story about "Refurbished Pets of Southern Michigan" that features our very own rescue girl "Sassy"!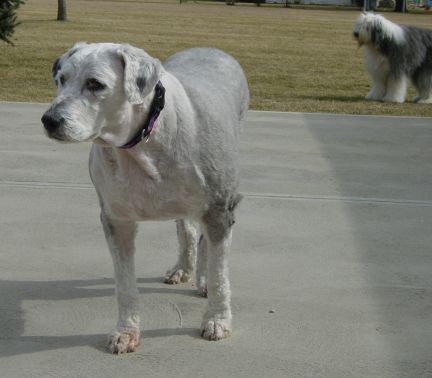 Cathy, a volunteer from Doberman rescue who pulled Sassy from a shelter, has been working on this project and asked for additional photos of Sassy for the story. Check it out...
http://www.geocities.com/rpsm_info/

Sassy has before and after photos here, under "adopted/rescued pictures: http://www.geocities.com/rpsm_info/adoptedrescued.html

Our Sassy Girl has taken over the household as resident "alpha bitch". She's on thyroid meds and has arthritis and hip problems but she's a tough and feisty girl who wouldn't be here for us without Cathy's help.

Thanks again to Cathy and all who are working to lower the kill rate in these shelters. Hopefully, one day there will be no such thing as a "kill shelter".
Respond to this topic here on forum.oes.org
Nita lovey, thanks for sharing this
Great work Nita,

I wish they could all end this way,

Zach
For some reason I could not access the sites
me neither
Very cool...

(but they need a better webhost than Geocities that have bandwidth per hour limits. It might help if they didn't post fullsize pics into compressed spaces!)
You and Cathy did good

Sassy's lookin' great Nita!
What a nice story
And..... How is Sassy doing? Do we get to see more pictures of her?
Didn't find exactly what you're looking for? Search again here:
Custom Search