Hi

On Crufts (where we showed our Damon) we met very nice People who told us to come to this forum ..... and here i am


I'm from Germany and we own OES since more then 20 years. Today we live with four of them
Easy 10 1/2 (Bizzeeboots Quite Easy)
Lucky nearly 8 (Beautiful Impression's American Basic)
Luna 6 (Beautiful Impression's Bathed'n'Brushed)
Damon 2 (Ch.Qubic's European Ambassador)

Hope to met many interesting people and doggies

OESFUN / Birgit
Respond to this topic here on forum.oes.org
Welcome to the forum Birgit and to Easy Lucky Luna and Damon, too!
Hi Birgit,
Welcome Im one of the ladys you meet at Crufts.
Damon is a beautiful Boy.. And he Looked very good in the ring... You must posted some pictures off yr doggies..


Welcome Birgit and crew!! Yes, please post pictures of your pups - we LOVE pictures!!

How did you do at Crufts?
Welcome to the forum from Louisiana. Can't wait to see the pictures of your dogs.
It sounds like you have some lovely dogs! And lots of OES experience. We will all be picking your brain, and we will be here for you, should you ever need advice.

Welcome to our little family...

Deborah, Pirate and Keira Chicago
Welcome Welcome WELCOME!!!!

We love pictures and stories
Welcom from Kentucky!
Welcome to the forum!


Pics please!


Hello Birgit!

Welcome to you and Damon.

Hugs from Lene and Dana
Hello!
Welcome Birgit and Furkids, greetings from Australia.
Welcome from Alaska!



I'm looking forward to PICTURES!!!
Welcome! I have a Bizzeeboots, too! Bizzeeboot's New Frontier, call name Bingley. You can see him in my avatar! Welcome from Florida!
I'll say hi but I am posting this more because I wanted Bingly to pee on Ron Burgundy's head.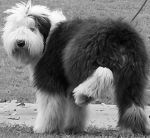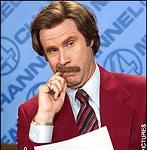 Thanks you all very much for your welcome. Great to see so much people from different Countries

@Lene ...... good to see you - should send you greatings from the "Professional"


Nice to see another "Bizzeeboots" Easy is our little Darling Angel .... hope all to have a long time with her

And pics or fotos ....... i'm not a computer freak. Have to ask my husband for help or you must have a look at our homepage . There are a lot of fotos of our doggies
I seem to remember this page from several years ago -- anybody you know?
http://www.oes.org/html/flockeeasy.html
Yes . Yes . yes ..... must be my husband who did it.

So great to see my darlings . The little boy on the first foto is now 16 years old and a big help for us when we are going on shows.
Welcome to the forum, Brigit!! We're so happy you've joined us!!
El Gato wrote:
I'll say hi but I am posting this more because I wanted Bingly to pee on Ron Burgundy's head.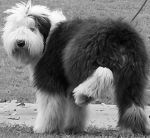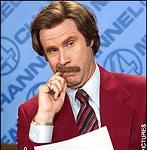 Excuse me... is that 'sex panther' you're wearing?


Stay classy, planet earth!
Welcome!
Didn't find exactly what you're looking for? Search again here:
Custom Search