Again, I have to ask for your help.
There is a very young male oes that came to this lady's home.
She can not keep him because she has several dogs already. She says that he is very sweet but totally matted. She has him in a 10x10 pen right now. He also needs to be neutered.
Is there anyone close to Birmingham that could foster or could we get some help with transport. Maybe to the TN/AL line.
This lady lives way in the country and has no way to transport.
Please email me privately.
Thanks
Respond to this topic here on forum.oes.org
Please either post or pm me. I only live 30 miles from B'ham and will do what I can. Puddy has a few dog agression problems that we are still trying to solve, but we will work around that as needed. Not sure how long I would be able to keep him before transport time though.
Quick update. I have spoken with Ingrid and she has given me the number to contact the lady that is currently holding this dog. I plan to pick him up over the weekend. I have not been able to reach her yet. I will post pics that Ingrid sent me as soon as they are approved.
Here's hoping I can do this: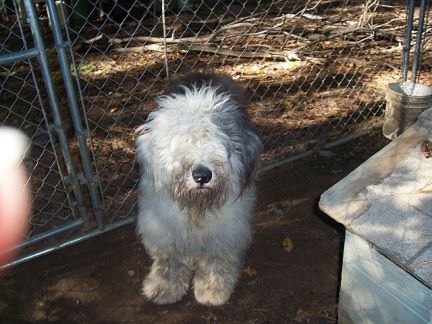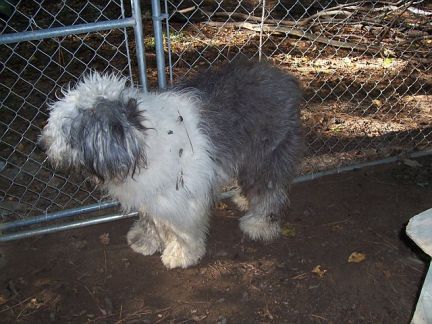 Isn't he a cutey?
Poor baby! I'm sure a bath and a shave down would make him very happy!
He is so cute!!! He looks like a stuffed animal. A very dirty stuffed animal. Hope Puddy likes him.

Good luck!
He does look like a very sweet boy. Thanks for helping this fellow out Betsy!
In my first post I should have said food aggression issues with other dogs. He does well as long as there is no food involved. Keep your fingers crossed though, we may need it. If he is healthy, Ingrid seems to think with him being so young he will not be in foster care long.

I just spoke with the neighbor of the lady holding him and I will be picking him up on Sunday. I thought it would be best to get him when I could spend a good bit of time with him and Pud.
Didn't find exactly what you're looking for? Search again here:
Custom Search